The Treaties of Rome Sixty Years on: Moving Forward with Europe!
Conference, expert talks, networking
March 21, 2017 – Berlin, Germany
Sixty years after the signing of the Treaties of Rome, Europe finds itself at a crossroads. Right-wing nationalist member states, foreign policy crises and a surge in left- and right-wing populist movements are endangering liberal democracy. Understanding what this wake-up call means for a liberal Europe and what consequences arise from this was the subject of discussion at an international conference titled "Moving Forward with Europe!" that was held by the Heinrich Böll Foundation in Berlin on 20 March 2017.
The consensus at the end of the conference was unanimous: Moving Forward with Europe! Europe is a liberal democracy success story and must sustain. Europe can make good on its promises. This is evident from over 60 years of peace and freedom in Europe. Not treating these achievements as a matter of course but fighting and standing up for them is now the order of the day.
Across Europe and the US, a deep-rooted, anti-liberal revolt is taking place. And yet, the latest elections in the Netherlands and Austria as well as the latest polls on the French presidential elections show that this anti-liberal and populist movement may well have already reached its pinnacle. The EU's approval ratings are once again on the rise and a new grassroots movement in favour of a democratic Europe is spreading, observed Ralf Fücks, President of the Heinrich Böll Foundation, at the outset of the conference.
Participants of the conference: Cinzia Alcidi, Centre for European Policy Studies, Brussels; Krzysztof Blusz, WiseEuropa, Warsaw; Reinhard Bütikofer, GEP, Brussels; Nikos Chrysogelos, Wind of Renewal, Athens; Francisco de Borja Lasheras, ECFR Madrid, European Council on Foreign Relations, Madrid; Stefan Lehne, Visiting Scholar, Carnegie Europe, Brussels; Arnaud Lechevalier, University of Paris I Panthéon-Sorbonne and Marc Bloch Center, Paris; Ondřej Liška, Ashoka Austria Vienna; Nick Mabey, Third Generation Environmentalism, London; Jana Puglierin, Alfred von Oppenheim Center for European Future Studies, German Council on Foreign Relations, Berlin; Jan Schneider, Council of Experts German Foundations for Integration and Migration, Berlin; Annamaria Simonazzi, Sapienza University, Rome; Ulrich Speck, Elcano Royal Institute, Brussels; Zuzana Števulová, Human Rights League, Bratislava.
Reconnecting Europe I What are the Main Challenges Facing the European Union in 2017?
Lunch Debate on Februar 8, 2017 in Brussels, Belgium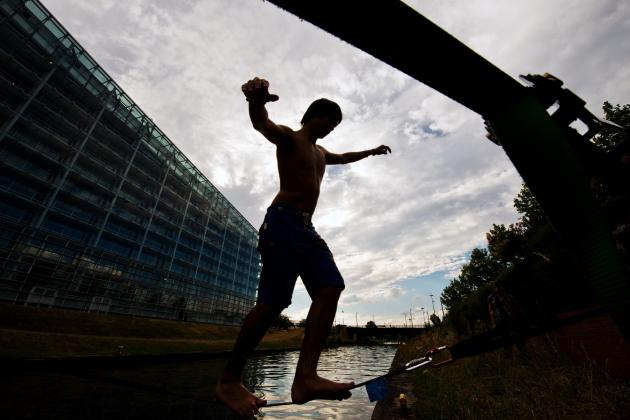 Creator: European Parliament.
This image is licensed under Creative Commons License.
2016 was the year the fissures in the structure of the EU became visible even for those who had preferred to ignore them. The UK has decided to leave Europe and in many other countries the Eurosceptic and populist voices are getting stronger. In 2017 people in the Netherlands, in France and in Germany will have to decide about their countries' (and Europe's) future. What will their verdict be? Also, will Europe succeed in pulling itself together or will it give in to pressures, interferences and provocations from its powerful neighbours in a situation where not much support, moral or otherwise, can be expected from the other side of the Atlantic?
With an unsolved refugee crisis on our hands, a simmering eurozone crisis and the threat of further terror attacks hanging over the continent, the prospects for 2017 are bleak. We can no longer downplay the seriousness of the situation, neither is it helpful to look for a scapegoat. It doesn't matter who or what got us into this mess, what is important is to get out of it together fast. Of all the serious problems the EU has to face up to at the beginning 2017 what are the three most serious challenges? This is the question we asked the three speakers invited to this 2017 kick-off event of the series 'Reconnecting Europe'.
Sven Biscop: 'In 2017, the EU, and the governments of its Member States, will have to reconnect with citizens by reconnecting with the heart of Europe, i.e. the welfare state; the EU will have to decide whether it can be the security guarantor of its friends in its own neighbourhood; and the EU will have to position itself in the evolving balance of power between the US, China, Russia – and ourselves.'
Reinhard Bütikofer: 'The main challenges for 2017 are: to implement a paradigm shift from austerity to innovation oriented investment; to strengthen the voice of parliaments and the voice of the people and to fight corporate privileges. Last but not least it is crucial to find a strategy to form a strong reformist alliance against the wave of authoritarianism.'
Kirsty Hughes: 1) Solidarity and strategy within the EU: The EU is struggling to find a coherent, strategic sense of direction at a time of multiple challenges. With a lack of solidarity across Member States on different issues from refugees to democracy to youth unemployment. 2) Challenges across the EU's neighbourhood: The EU has lost its confidence in its ability to positively influence its neighbourhood, from the Balkans, to dealing with Putin's Russia (ever more difficult with the Trump presidency) to Turkey and the Middle East. 3) Brexit: The EU has to manage both the Brexit negotiations and the fall-out from Brexit, protecting the EU27's interests while avoiding an acrimonious stand-off with the UK.'
France Before the Elections
Panel discussion – April 26, 2017 in Berlin, Germany
Trends, results and decisions. The German-French politician Daniel Cohn-Bendit in a conversation with French journalistis that live in Berlin about the second stage of the presidential elections.
The French presidential election 2017 represents more than just the election of a new political leader for the country. It will also impact the decision for or against a Europe with democratic decision-making processes and cooperation across borders, free press and social justice. The panelists: Daniel Cohn-Bendit, Pascale Hugues, Hélène, Kohl and Elise Graton. Moderation: Andreas Fanizadeh/Tania Martini (taz-Cultural News Department). The event is a coproduction with the taz.die tageszeitung and Schaubühne Berlin.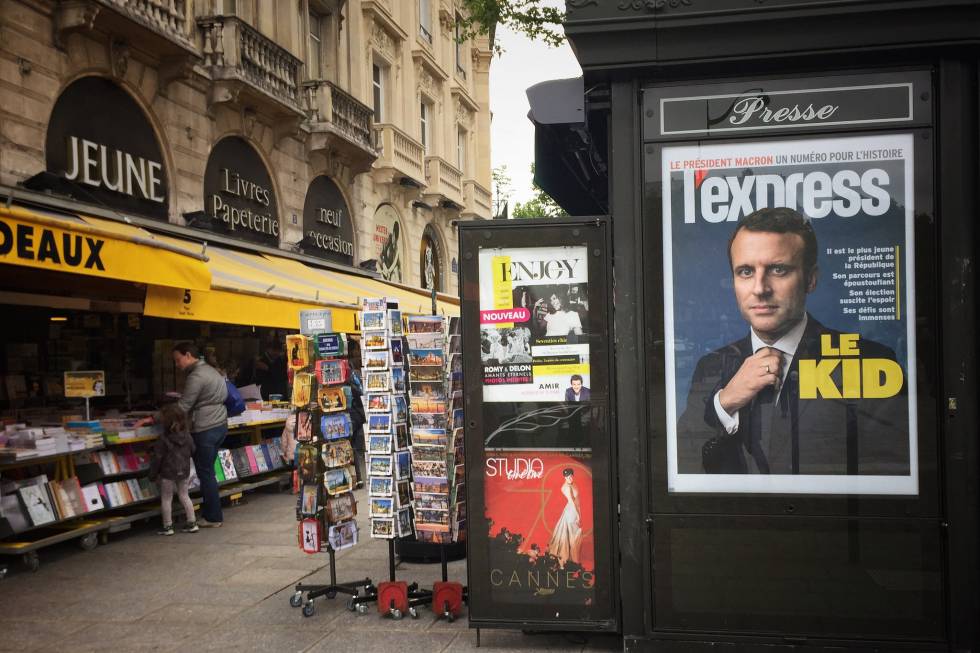 Creator: Laurie Shaull.
This image is licensed under Creative Commons License.
After the French Elections: What's next for France, Germany and Europe?
Panel discussion on May 8, 2017 in Berlin, Germany
On the 7th of May the French citizens will decide not only about the future of France, but also of the European Union. For the first time Emmanuel Macron succeeded with its newly formed movement "En Marche" to get his way through the first round of the elections against well established candidates. With Marine Le Pen being the candidate in the second ballot for the rightwing-party Front Nationale, there are two completely opposite world views on the agenda: a liberal-minded and modern France against a nationalist and backward-looking France that shuts itself down.
Only one day after the second round of the elections experts discussed the outcome and the results of the fateful decision for France and the future of the entire European Union.
Participants were: Jens Althoff, Office Manager Heinrich Böll Foundation in Paris; Anna Deparnay-Grunenberg, Candidate of the Greens and Chairwoman of the Greens Fraction in Stuttgart; Barbara Kunz, Expert for German-French Relations IFRI Paris. Moderation: Ralf Fücks, Chairmen Heinrich Böll Foundation, Berlin.
Contributions commenting the outcome of the elections (in German): "Emmanuel Macron ist Präsident: Neue Hoffnung für Europa" (Christine Pütz) and "Nach der Rekordwahl in Frankreich: Jetzt heißt es Farbe bekennen" (Christine Pütz/Sinah Schnells).
The Office of the Heinrich Böll Foundation started a blog, that analysed the Presidential Election in France (in German): Nach der Wahl ist vor der Wahl: Wie es jetzt in Frankreich weiter geht.
Friends or Foes
Web dossier
all year-long – Brussels, Belgium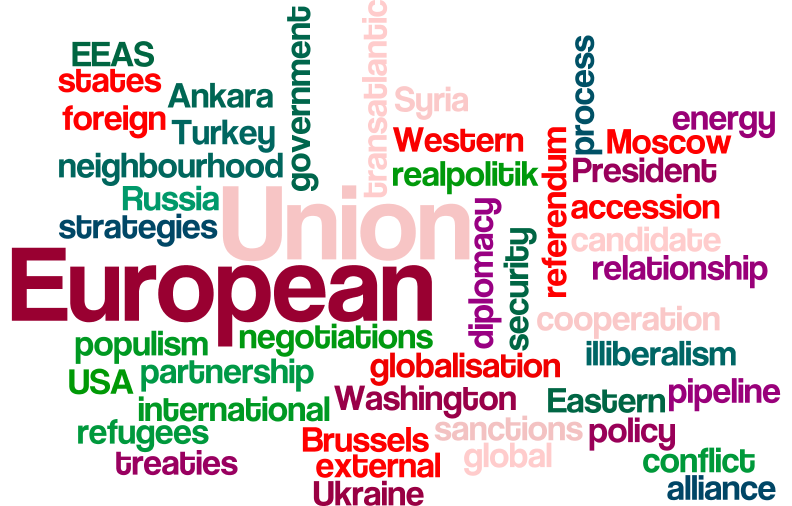 Creator: hbs Brussels. All rights reserved.
In spite of its internal crisis, the European Union will have to (re)define its relations with its powerful neighbours Turkey and Russia and come to terms with the new political situation across the Atlantic. Whereas (still) EU accession candidate Turkey keeps slipping away into illiberalism and lawlessness, Russia doesn't back down on its (often aggressive) ambitions in the eastern neighbourhood and both countries keep meddling in the EU's internal affairs (pressure on Turkish EU citizens in the EU on the one hand; financing of populist parties and cyber attacks on the other), the EU depends on Turkey in the 'refugee deal' and looks helpless in the face of Russian hostilities.
In the meantime, transatlantic relations have come under strain in view of a US President whose next step in foreign policy is more unpredictable than the drop of a lottery ball. The European Union is challenged to play a more affirmative role in the neighbourhood and on the global stage, but can an EU which is struggling with internal tensions and a general crisis of confidence really do this? What will the future EU relations with Russia, Turkey and the US look like? For this dossier the European Office of the Heinrich-Böll-Stiftung asked European, Russian, Turkish and American authors to assess the situation from their point of view.
Contributions:
Reconnecting Europe
Blog
all year-long – Brussels, Belgium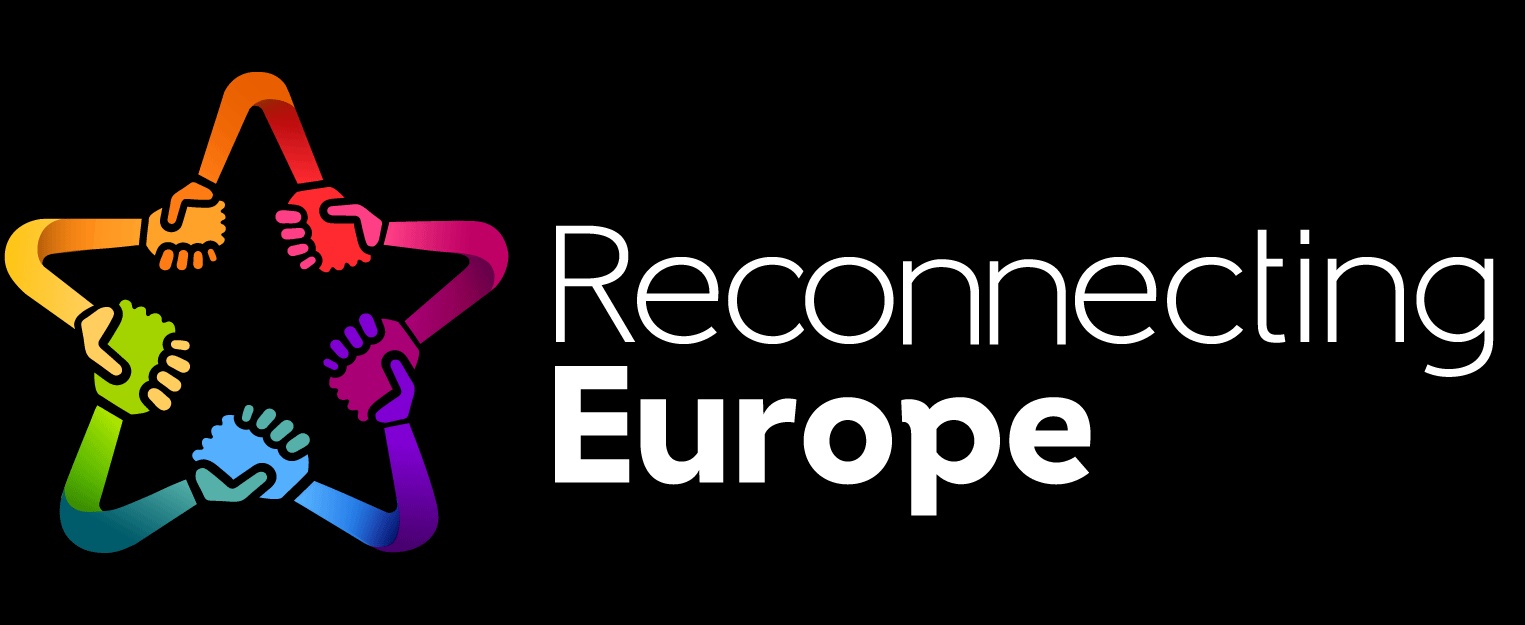 Creator: hbs. All rights reserved.
Rethinking Europe
Debates about current European policy topics
all year-long – Berlin, Germany
Targeting or joining in? Right-wing populism and LGBTI in the European Union, April 21, 2017 in Berlin
The elections in Germany, France and the Netherlands are coined by the concern that the AfD, Le Pen and Wilders could hunt down the established parties with their frightening slogans about
 Überfremdung und Terrorgefahr vor sich hertreiben und damit die liberale Demokratie in Europa gefährden. Dabei stehen insbesondere die Rechte sexueller oder anderer Minderheiten unter Beschuss. Zugleich erscheint der Rechtspopulismus in einem "modernen" Gewand und schmückt sich - zum Beispiel - mit homosexuellen Parteiverantwortlichen. Wir diskutierten folgende Fragen:
Welche Rolle spielen LGBTI in der Strategie der europäischen Rechtspopulisten, sind sie heute noch Zielscheibe rechtspopulistischer Ideologien?
Wie verbreitet sind LGBTI-Akteur/innen in rechtspopulistischen Parteien, sind sie Ausnahmen oder handelt es sich um ein neues Phänomen?
Können die etablierten Parteien in Zeiten des rechtspopulistischen Agenda-Settings mit 'Luxusthemen' wie den Rechten von Minderheiten noch punkten?
Wie stellt sich die Situation in Deutschland, Frankreich und den Niederlanden im Vergleich dar und  welche Rückschlüsse können wir daraus ziehen?
Expert/innen aus Europa analysierten die jüngsten Entwicklungen in Deutschland, Frankreich und den Niederlanden und diskutierten Strategien für eine Stärkung progressiver Themen in den Wahlkämpfen in Frankreich und Deutschland.

Mit: Volker Beck (Mitglied des Bundestages, Bündnis 90/Die Grünen), Jayrôme C. Robinet (Schriftsteller und Empowerment-Trainer), Marcel de Groot (Geschäftsführer der Schwulenberatung Berlin), David Cupina (Europarat, Vorstand der Vereinigungen 'Les Oublié-e-s' und FestiGays) und Nathalie Schlenzka (Antidiskriminierungsstelle des Bundes) mit einem Impulsvortrag. Es moderierte Erik Haase, Bleublancrose e.V.
Die Veranstaltung entstand in einer Kooperation der Heinrich-Böll-Stiftung mit Bleublancrose e.V.
Focus on Hungary
Web dossier
all year-long – Prague, Czech Republic
The Heinrich Böll Foundation is compiling a dossier containing articles on the situation in Hungary since the right-wing government came to power in April 2010. The arguments and opinions presented in the dossier provide an acute, sometimes trenchant critique of the current government and its policies. We see our role in supporting the democratic voices in Hungary and raising public attention in Europe with regard to critical developments in our common political space.
We hope that this dossier will help our readers get a better grasp of the controversies surrounding the socio-political changes in Hungary, and thereby involve members of the European public in the crucial debate on democracy in a changing Europe. This debate is not limited to current developments in Hungary. We see democracy as a never-finished task. There is no guarantee against retrogression, and it's always up to citizens to reinforce democratic structures and procedures through their engagement in the public sphere.
Contributions:
Europe – A Gender Equality Projet?
Continuation of the existing web dossier
year-round – Berlin, Germany
Europe has had great importance for equal rights and emancipation up to now. The politics of the European Union (EU) has strongly influenced advanced regulations in single member countries. But a lot of progress at the EU level is not realized locally and on a regional level in several countries or it is simply ignored. Does one succeed in developing the trendsetting gender-political initiatives, measures and instruments of the EU further? Or does the alliance of conservative forces win more weight in European politics?
In the dossier Europe– A Gender Equality Project? authors analyze the policies of the European Union and its memeber states from a gender and feminist perspective and offers gender political and emancipatory policy concepts.
Preview:
The Power of Words
Green Summer Academy 2017
Tainach/Tinje (Kärnten), Austria
Speech determins our life and actions. It transports opinions and is a powerful tool. Which media we use to gather informations is becoming more and more diverse. Fake news and alternative facts are heating up the debate. What is true and what is false? What can we achieve with our words? The Green Summer Academy 2017 will focus on the relations between power and speech and the power of speech.
Hundred years ago it was words, that were accompanying a patriotic pathos all across Europe – leading people into demise. And today? Patriotism is en vogue again: simple answers to complex questions. The power of speech is mostly simple, short and apparently offering logical solutions. he Green Summer Academy 2017 will explore how words are used in order to achieve certain results. We will not find answers to all questions but we are sure, that the discourse will take us forward.
The event location is situated in Tainach/Tinje, South of Kärnten/Koroška – which is a bilingual region. Also the speakers will be talking in different languages.