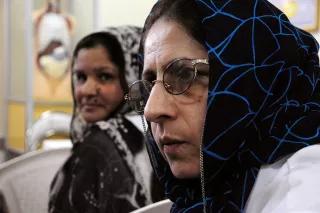 "We, the women are so concerned of the post 2014 exit strategy however I am sure that international community never leaves us alone though they may decrease their military support but we are concerned of the security situation which will become worse… we may witness an increase in suicide attacks and fighting post 2014.[i]" (Female MP, 2012)
Since December 2014, Afghanistan has shifted from the internationally led period of "Transition" (2001-2014) to an Afghan-led "Transformation Decade" (2015-2024). During Transition, with support from the international community, Afghans sought to rebuild the bases of political-, security-, economic and societal institutions, rebuild infrastructure, and restore and protect women's rights. The Transformation Decade seeks to consolidate the outcomes of Transition and ensure that Afghanistan achieves the goal of functional and democratic governance with rule of law, women and human rights protection, economic independence, and social stability.
Over the course of the 14 years since the Taliban downfall in 2001, Afghan women have made inroads and are playing a major role in institution and peace building processes. They have been contributing in various fields of peace and security, governance, conflict management, education and service delivery at the national, sub-national and local levels.  Women have had a long journey in terms of their rights and socio-political participation. As the transition period ends and Afghanistan is entering into the new Transformation Decade, the main questions related to women, peace and security remain: What has been built to ensure women's protection and participation over the last decade? And what strategic approach could consolidate gender equality in the decade to come? 
This article analyses women's achievements and gaps in the areas of peace and security over the last decade. It also explores priorities and strategies of women's participation in social and political life. The methodology used for this article is primarily a desk review of the reports, research and papers related to women's participation in peace and security sectors and decision-making bodies. Furthermore, the author uses a series of in-depth interviews by the HBS and its partner organizations, conducted for various projects of women's participation in socio-political affairs between 2013 and 2015.