Article
The world is watching as the United States prepares for its next election marathon. Many Europeans want to know where the Democratic presidential hopefuls stand on issues from climate change or migration to regulating Big Tech. But where to start with more than 20 candidates? We try to cut a path through the US Democratic primary jungle.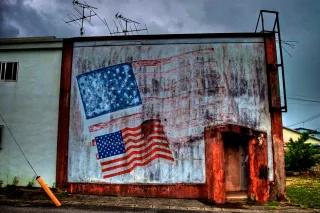 No other country subjects itself to the grueling pace of an 18-month election campaign. For the Democratic party, the competition starts for real with two televised debates on June 26th and 27th. There's a sense of excitement about what 2020 could bring—for Americans and for a world shaken up by the Trump presidency.
For the left, a new president would bring the possibility for radical action on climate change, progress on gender equity, greater responsibility sharing in global migration movements, urgently needed reforms of Big Tech, and much more. Who Americans choose will shape the future of the country, but it will also impact the future of Europe and of the global Green movement.
The two debates are designed to give as many of the more than 20 Democratic candidates as possible the opportunity to introduce themselves to a national audience. The greatest attention will be on the frontrunners:
Former Vice President Joe Biden (polling at 32%),
Senator Bernie Sanders (17%),
Senator Elizabeth Warren (10%),
Senator Kamala Harris (7%),
Mayor Pete Buttigieg (6%),
Former Representative Beto O'Rourke (4%),
Senator Cory Booker (2%), and
Senator Amy Klobuchar (2%).
But the debates are also a chance for lesser known candidates to stand out: people like self-help author Marianne Williamson or Silicon Valley entrepreneur Andrew Yang. It's an opportunity for Governor Jay Inslee to urge Democrats to prioritize the impending climate crisis. The diversity of the candidates—by age, gender, professional experiences, and racial background—is historic. As is the range of radical new policy ideas they have put forth.
For readers with the stamina to follow this election campaign from its earliest days, we offer a guide to the most important Green questions at stake.
​1. Who can make America dream again?
The search is on for the next Obama—and many think they've found him in Pete Buttigieg. At 37, Buttigieg is the youngest candidate in the race. Like Obama, he's a gifted orator with an unusual autobiography. Obama was the country's first black president; Buttigieg would be the first openly gay man to hold that post.
Buttigieg's charismatic personality unites a host of seeming contradictions. He's a Harvard graduate and former McKinsey consultant, who speaks several languages and lives with his husband Chasten. But as the mayor of the small, working class town of South Bend, Indiana, he's not a coastal elite. A veteran of the war in Afghanistan, he brings military experience that Americans deeply respect.
"Mayor Pete" pitches himself as a representative of the Millennial Generation, fostering unity in diversity. He's quickly built a fan club of young voters and won prominent supporters. His remarkable rise to national prominence has stolen the show from both California Senator Kamala Harris, who's vying to be the first African-American woman in the White House, and New Jersey Senator Corey Booker, the dashing African-American candidate who believed his "Hope and Change" rhetoric could make him a second Obama. Last year's media darling Beto O'Rourke has also fallen off the radar.
But young Americans remain excited about other candidates, too. Senator Elizabeth Warren is inspiring hope that a woman could finally make it to the White House. With plans like student loan forgiveness, she's seen as an advocate for the new generation. And though the oldest candidate in the race, 77-year-old Bernie Sanders still enjoys cult status among many young voters from his 2016 campaign.
2. Who loves the planet?
While we should not expect a Green wave akin to the recent European elections in the U.S., the 2020 elections are the first time that the climate crisis will be a real campaign issue.
These days, you can't run as a Democrat without supporting the Green New Deal. Ever since Congresswoman Alexandria Ocasio-Cortez announced the broad outlines of her plan last November, the idea has gained national momentum. All the top contenders have  co-sponsored or endorsed the plan (never mind that the details are yet to be determined).
Though an unlikely primary winner, Jay Inslee is 2020's climate candidate. The governor of Washington state has made the fight against climate change the pillar of his campaign, demanding (unsuccessfully) that Democrats hold a debate on the climate crisis. He has issued the most ambitious plan of any candidate, calling for 100% clean energy and net-zero emissions by 2035. His proposal includes policies on everything from upgrading American energy infrastructure to phasing out coal power plants by 2030 to making a $3 trillion investment in Green innovation. Count on him to make the case for radical action --and to call out fellow Democrats for dragging their feet.
Other candidates have also issued proposals to implement the Green New Deal. Warren's Green Manufacturing Plan for America includes massive investments in clean energy technology, policies to foster demand for American-made clean energy products, and a "Green Marshall Plan" to help other countries to adopt emission-free technology. O'Rourke's policy plan also stands out: he promises to mobilize $5 trillion to combat climate change and adaptation and net-zero-emissions by 2050.
It's an open question how each candidate will define "clean" energy. But nearly half the Democratic field supports a ban on fracking and even more support a price on carbon. And it's a safe bet that every candidate on stage would commit to rejoining the Paris Agreement.
3. Who will teach the One Percent to share?
In 2016, Sanders tapped into deep frustrations in the American middle class with his message that the rich were getting richer while everyone else got poorer. Now, he and Warren are competing to rebuild America's middle class and rein in the wealthy elites.
In January, Sanders introduced the For the 99.8% Act to limit how much the rich could pass on to their children by increasing the one-time tax on inherited wealth. Warren pursues the same goal with her Ultra-Millionaire Wealth Tax: a new annual 2% tax on households with $50 million or more in net worth. Both candidates want to use the estimated $2 trillion in revenue towards a  slew of redistributive policies: from increasing taxes on offshore income and imposing a financial transaction fee on Wall Street (Sanders), to raising taxes on  corporations (Warren).
Warren and Sanders agree that revenue raised from their tax plans should be invested in working families. Both advocate for free public colleges and universities and lowering student loan debt. Warren has proposed a major housing reform. Sanders wants to fund his signature Medicare for All bill, which would establish a national health insurance program. Booker, Gillibrand, Harris, and Warren have already signed on as cosponsors.
Other candidates have put forward progressive socioeconomic policies, too. Booker is pitching government savings accounts for every American child, so called "baby bonds," and Harris has proposed a major tax refund for families spending too much on rent. But their one-off ideas lack the bigger structural vision of radical redistributive change. And amid media reports of Biden, Harris, Buttigieg, Booker and Gillibrand chasing Wall Street donors, Warren and Sanders basically have the left lane to themselves.
4. Who will save us from Facebook and Google?
It seems like ages since Obama held a "town hall" meeting in Facebook's headquarters as one of the first big events of his 2012 reelection campaign. Today, no serious candidate would share a stage with Mark Zuckerberg. While Americans once saw data privacy as a European obsession, the steady string of data breaches and scandals like Cambridge Analytica has fueled public anger with Big Tech.
As with so many of the campaign's hottest issues, Elizabeth Warren was the first to issue a plan for Big Tech ("I have a plan for that!" has become her trademark). In line with German and European regulators and her competitor Bernie Sanders, Warren argues that Facebook, Google and Amazon are monopolies that might have to be broken up.
But the majority of Silicon Valley campaign donations still go to Democrats, forcing Warren's fellow Democrats into an awkward balancing act: Kamala Harris, Pete Buttigieg, and Corey Booker have continued competing for tech dollars while slowly moving toward Warren's position. Even Joe Biden has praised her proposal.
The one candidate with experience in Silicon Valley considers Warren's plan as "unimaginative". The entrepreneur Andrew Yang has proposed sharing Big Tech profits with citizens: to prepare for a future in which robots replace the majority of workers, taxes on corporate profits should fund a basic universal income. The Taiwanese-American candidate calls it "the Freedom Dividend."
5. Who puts Peace First?
In 2016, Trump promised voters to keep the United States out of conflicts in the rest of the world. His leftwing rival Bernie Sanders agreed, while more centrist Democrats like Hillary Clinton declined to categorically rule out military interventions. The question continues to divide the Democratic camp, particularly on issues like the withdrawal of troops from Afghanistan.
Yet Trump's isolationist policies have put the country on the brink of military conflict with Iran. Democratic presidential candidates are united in their opposition to a war with Iran and warn of a second Iraq. They accuse Trump of exacerbating regional tensions by withdrawing from the Iran Nuclear Agreement and pursuing lucrative weapons deals with Saudi Arabia (in direct opposition to Congress).
Rather than getting "the best deal" for America, Democratic candidates advocate a return to values-driven foreign policy. They aim to reposition the U.S. as a neutral player in regional conflicts between Iran and Saudi Arabia, and between Israel and the Palestinians (in sharp contrast to the administration's one-sided, pro-Israeli approach). Pete Buttigieg has led the call for Congress to reclaim its constitutional responsibility to determine when the country engages militarily.
Meanwhile, as the candidate with the most foreign policy experience, former Vice President and Senate Foreign Relations Committee Chairman Biden has called for repairing relations with European partners and firmly recommitting to NATO.
6. Who trades free and fair (with China)?
America First has become synonymous with protectionism—and a nightmare for trade experts who fear lasting damage to the global economy. Trump has unleashed an unprecedented trade war with China. He's threatened tariffs on Mexico to try to shut down the southern border and on European cars in an effort to protect US manufacturing jobs. Once the party of free trade, Republicans have (more or less enthusiastically) closed ranks behind the president.
The conflict puts Democrats in a tough position. Joe Biden has come out as the most free-trade friendly, and Kamala Harris is slowly adopting his argument that tariffs on Chinese imports are essentially taxes on American consumers. It's a balancing act: by now, the majority of democratic voters are for free trade, but not the party base. Critics of free trade, like Bernie Sanders and Elizabeth Warren, have a harder time differentiating themselves from Trump. Warren presented her plan as "economic patriotism" - as opposed to Trump's nationalism and without all the Art of the Deal antics.
Few candidates have an answer for how to solve the conflict with China—a weakness that Trump could exploit to make his bashing of Huawei a major campaign issue. Despite fears of a trade war, there's broad consensus in Washington that China has become a dangerous rival. Biden is the only candidate to propose a more moderate course: rather than waging a defensive battle, the US should invest in its strengths to be more competitive on the global market. But in the current anti-China climate, that may be a risky campaign strategy.
7. Who builds bridges, not walls?
In 2018, Democrats won back the House of Representatives by focusing on issues relevant to voters' everyday lives, like healthcare—and not focusing on immigration. As in much of Europe, immigration is a highly polarized issue. Centrist candidates who hope to win over moderate Republicans won't make immigration a major campaign issue. The current frontrunner Joe Biden has the least developed immigration policies of anyone in the race.
But Trump's anti-immigrant policies, from the Muslim Ban to separating families at the border, have made immigration a values question for Democrats. The entire party wants to roll back the Trump immigration agenda. Julian Castro, who hails from the border state of Texas and is a descendant of Mexican immigrants, was the first to issue an immigration plan. He's put forth some transformative proposals, including ending immigrant detention, accepting climate refugees, and creating a Marshall Plan for Central America. His fellow Texan Beto O'Rourke has put out a competing plan, including a detailed proposal for how to work with Central American countries on violence prevention and climate adaption to stem migration flows.
But step back from the policy details and there's little daylight between candidates: the entire Democratic field wants to reverse Trump's immigration policies and to offer a pathway for the 11 million people living in the United States without papers to gain legal status.
8. Who will make the future female?
No one knows if US voters are ready for an American Merkel, but six Democratic women are eager to try. Unlike Merkel, several have enthusiastically taken up the feminist cause, responding to the #MeToo movement and a growing consensus around European-style family policies. 
New York Senator Kirsten Gillibrand is the self-described women's candidate. "As a young mom, I will fight for your children as hard as I would fight for my own," she promises at her campaign events. She will try to use her stage time to highlight her advocacy for sexual assault survivors, strong track record on women's reproductive health, and her plan to create a national paid leave policy.
But Kamala Harris is challenging Gillibrand's claim to the feminist vote. She has proposed a historic salary increase for teachers (overwhelmingly female) and an ambitious plan to close the gender pay gap. Plus, her campaign has hired key Hillaryland strategists eager to carry forward Hillary Clinton's ambitious plans on gender equity.
Meanwhile, Warren is winning accolades from feminist-minded voters for her proposals on everything from abortion rights to universal child care.
At a major campaign event, the biggest applause was for her plan to reduce maternal mortality rates among black women. Of course, the former Harvard professor can come across a bit grandmotherly at times, doing pinky swears with little girls to promise that she's "running for president, because that's what girls do."
As for the male frontrunners? Fingers crossed that they finally catch up to the MeToo era. Bernie Sanders struggles to connect with women of color; his campaign remains clouded by accusations of pay disparities and sexual harassment from 2016. Let's just hope Democratic frontrunner Joe Biden can avoid drawing more headshakes over his outdated remarks and inappropriate behavior toward women and girls, never mind his mishandling of a major sexual harassment case.
9. Which (old) white guy scares Trump?
No doubt Joe Biden (76) jumped for joy the day Donald Trump (73) berated him as "mentally weak." In Iowa, the first state to hold primaries, Biden is leading the polls—closely followed by Bernie Sanders (77), the only candidate even older. Biden has run his campaign as if the other Democratic candidates didn't exist, instead focusing on Trump as an "existential threat" for the country. So will the 2020 election be a showdown between old white men?
Obama's former vice president is a dangerous opponent for Trump. Many pundits believe that Biden is the likeliest candidate to shake up Trump's base: working class white men from the Rustbelt and the Midwest. Obama needed him to reach exactly these voters in his election campaigns. Many still believe that either Biden or Sanders could have beaten Trump in 2016.
But can Biden inspire the Democratic base and mobilize young voters? Or will he alienate communities of color with historically insensitive comments? And what about Democrats who want a break from old white guys in the White House? Trump has clearly taken note of Elizabeth Warren's rising poll numbers and relaunched his attacks on "Pocahontas"—a crude reference to Warren's controversial claim of having Native American ancestry.
It's also possible that a younger white male candidate could mount a serious challenge to the president—and injure his pride. 37-year-old Pete Buttigieg's humorous retort to Trump's insult, comparing him to a "crazy uncle," likely got under Trump's skin far more than Biden's measured warnings.
10. Who has the #BestTweets?
Every good campaign needs a good twitter account. Here are some of the standouts: