The Middle East Office of the Heinrich Boell Foundation has been opened in 2004. For many organisations and individuals, we have become a partner for activism and formation of networks, provider of international contacts, observer and analyst in the region.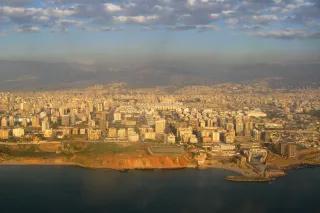 The international work of the Heinrich Böll Foundation is geared towards seeking strategic partnerships with others who share our values. We believe in the inherent value of broadening and facilitating active participation of citizens, equal access and rights beyond gender and ethnic or religious affiliations, resolving conflicts peacefully and keeping development sustainable - in Germany and anywhere else in the world.
Yet, we are aware that positive change in the direction of these core values has to set out from the realities of the societies we are working with, and that strategies aimed at achieving sweeping changes in a short period of time are often unsustainable or even counterproductive.
Moreover, we believe that citizens and social actors are the primary and most important reference point when it comes to the priorities and the pace of such change in their own societies. Hence, our approach focuses on engaging with civil society organizations, civic initiatives and political activists throughout the region. Exchange and dialogue with these partners is the main inspiration for the priorities of our program. Likewise, a significant part of our actual work is lending support - through networking, facilitation and funding - to initiatives and projects conceived by our partners, in response to what they perceive as the pressing needs of their societies.
For any foreign organization, coming to the Middle East to promote an agenda for change means navigating troubled waters. Citizens of Arab countries have seen many attempts to bestow achievements of Western civilization upon their region, often with controversial results. Many have concluded that the interests and aspirations of the people who are subjected to such civilizing missions tend to come second at best. Contradicting foreign agendas - such as calling for democracy in one place and supporting repressive regimes next door -, condescending attitudes - such as considering a specifically Western European and North American trajectory of development and democracy as a universal model to be emulated - and the involvement of some Western Powers in the conflicts of the region all contribute to an atmosphere prone to misunderstandings or even resentment.
In such an environment, Heinrich Boell Foundation puts a particular emphasis on the general commitment that is guiding its approach to international cooperation: to work with local and regional initiatives on equal terms and in a democratic manner, and to develop and discuss common agendas with partner organizations attuned to local discourses, dynamics and priorities.
Contact Details:
Heinrich Böll Foundation
Achrafieh, Gerious Tueini/Salim Boustros Street, (above Saint Nicholas Garden)
Jbeily Building, 4th Floor, Beirut, Lebanon
T: +961-(0)1-216037 
Email: info(a)lb.boell.org
Website: https://lb.boell.or