This year alone, the world has faced unprecedented floods, hurricanes, wildfires, and droughts on virtually every continent. A safe climate future requires ending the age of Big Oil.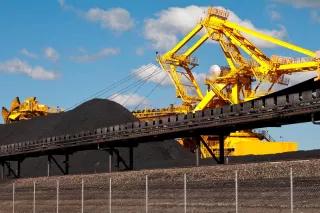 The end of the fossil-fuel era is on the horizon. With renewables like solar and wind consistently outperforming expectations, growth in electric vehicles far exceeding projections, and governments worldwide acknowledging the urgency of tackling climate change, the writing is on the wall.
And yet somehow, the question central to it all is not being seriously addressed: what is the plan for weaning ourselves off oil, coal, and gas?
That question is becoming increasingly urgent, because governments around the world, from Argentina to Canada to Norway, are supporting plans to continue producing fossil fuels and explore for more. These governments claim that new fossil-fuel projects are consistent with their commitments under the Paris climate agreement, despite the fact that burning even the fossil fuels in already-existing reserves would push global temperatures higher than 2°C above pre-industrial levels – and thus far beyond the threshold established in that accord. It is a startling display of cognitive dissonance.
The reality is that limiting fossil-fuel production today is essential to avoid continued entrenchment of energy infrastructure and political dynamics that will make shifting away from fossil fuels later more difficult and expensive. Important questions about equity will arise: Who gets to sell the last barrel of oil? Who pays for the transition to renewables? And who compensates affected communities and workers? But, ultimately, these questions must be addressed, within a broader context of climate justice.
Climate change has been called the moral challenge of our age. This year alone, the world has faced unprecedented floods, hurricanes, wildfires, and droughts on virtually every continent. Yet the real storm is yet to come. If we are to avoid its most devastating impacts, phasing out coal – climate killer number one – will not be enough. A safe climate future requires ending the age of Big Oil.
The good news is that social change is not a gradual, linear process. Rather, it often happens in waves, characterized by "tipping point" moments brought on by the confluence of technological progress, financial incentives, political leadership, policy change, and, most important, social mobilization. We seem to be closing in on just such a moment.
For starters, technology is advancing faster than anyone thought possible. Twenty years ago, when we started working on climate issues, we sent faxes, made phone calls from landlines, and developed photos taken on 35mm film in darkrooms. Another 20 years from now, we will be living in a world that is powered by the sun, the waves, and the wind.
Moreover, popular opposition to fossil-fuel development is mounting, generating political pressure and financial and legal risks. Ordinary people everywhere have been working hard to halt projects inconsistent with a climate-safe future, whether by protesting against the Dakota Access Pipeline in the United States or the Kinder Morgan Trans Mountain Pipeline System in Canada; by joining the blockade by "kayactivists" of drilling rigs in the Arctic; or by using local referenda to stop oil and mining projects in Colombia.
Recently, over 450 organizations from more than 70 countries signed the Lofoten Declaration, which explicitly calls for the managed decline of the fossil-fuel sector. The declaration demands leadership from those who can afford it, a just transition for those affected, and support for countries that face the most significant challenges.
Wealthy countries should lead the way. Norway, for example, is not just one of the world's richest countries; it is also the seventh-largest exporter of carbon dioxide emissions, and it continues to permit exploration and development of new oil and gas fields. Proposed and prospective new projects could increase the amount of emissions Norway enables by 150%.
If Norway is to fulfill its proclaimed role as a leader in international climate discussions, its government must work actively to reduce production, while supporting affected workers and communities during the transition. Canada, another wealthy country that considers itself a climate leader yet continues to pursue new oil and gas projects, should do the same.
Some countries are already moving in the right direction. French President Emmanuel Macron has introduced a bill to phase out all oil and gas exploration and production in France and its overseas territories by 2040; the Scottish government has banned fracking altogether; and Costa Rica now produces the vast majority of its electricity without oil. But the real work is yet to come, with countries not only canceling plans for new fossil-fuel infrastructure, but also winding down existing systems.
A fossil-free economy can happen by design or by default. If we build it purposefully, we can address issues of equity and human rights, ensuring that the transition is fair and smooth, and that new energy infrastructure is ecologically sound and democratically controlled. If we allow it simply to happen on its own, many jurisdictions will be stuck with pipelines to nowhere, half-built mega-mines, and stranded assets that weaken the economy and contribute to political polarization and social unrest. There is only one sensible option.
Citizens around the world are championing a vision of a better future – a future in which communities, not corporations, manage their natural resources and ecosystems as commons, and people consume less, create less toxic plastic waste, and enjoy a generally healthier environment. It is up to our political leaders to deliver that vision. They should be working actively to engineer a just and smart shift to a future free of fossil fuels, not making that future harder and more expensive to achieve.
(The authors wish to thank Hannah McKinnon of Oil Change International for her help with this commentary.)
This article was first published at Project Syndicate and is available in ten languages.