Background
While the European Commission is supporting restrictive measures to tackle the spread of false news online, independent and critical media are being left to survive on their own in the face of hostility.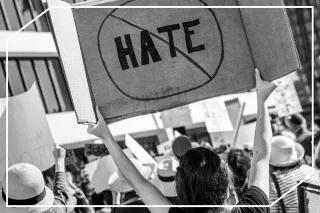 With the May 2019 European Parliament elections coming up, the European Union is taking steps to tackle the real and imaginary threats of disinformation campaigns undermining democracy. Yet while the European Commission is supporting restrictive and self-regulatory measures to tackle the spread of false and misleading news online, independent and critical media, including investigative journalists, are being left to survive on their own in the face of hostility and a struggle for revenues.
Independent, strong, and resilient media are key for Europe's democratic future. The European Commission recognised as much in its communication on tackling online disinformation. The policy document argues that a pluralistic and diverse media sphere "can uncover, counterbalance, and dilute disinformation" and that, with the rise of digital, "there is a need to invest in high quality journalism, reinforce trust in the key societal and democratic role of quality journalism both offline and online, and encourage quality news media to explore innovative forms of journalism."
Left to the member states?
But when it comes to how the EU can support high-quality journalism, the solutions put on table by the Commission so far are mostly in the hands of member states. Chief among them are calls for EU countries to "consider horizontal aid schemes to address market failures hampering the sustainability of quality journalism" and to support activities such as training for journalists and service or product innovation. All considered, these measures stand little chance of being effective.
Why? The global media advertising market is dominated by tech platforms such as Google and Facebook and up to 80 per cent of advertising now goes through them. Governments, often not keen on supporting critical voices with extra funding, are unlikely and unable to compensate news media outlets for the resulting shortfalls in revenue. Trends in Europe, especially in Central Europe but also more recently in Italy, demonstrate this reluctance. What would a horizontal aid scheme look like in Hungary, a country where state-owned companies manipulate the advertising market support pro-governmental outlets?
In another measure to support high-quality journalism, the EU has published a call for "data-driven journalism on EU affairs". The scheme has a total of 1.9 million euros to allocate to selected projects for up to 26 months. However, this figure is way too small when compared to the efforts that certain EU governments make to support media outlets less than adherent to high quality standards. Moreover, the focus on EU affairs misses the opportunity to assist journalism critical of developments within EU member states.
To build trust, stop hate speech
If the EU is reluctant to invest in the media directly in a substantial way, another avenue would be to build "increased trust in high quality journalism" by defending it. Journalists, especially investigative ones, are often subject to hateful speech and have recently become the frequent victims of deadly attacks in Europe.
On combatting the intimidation of journalists, the EU seems to have again put its faith in national governments. Following the deaths of Daphne Caruana Galizia in Malta, Jan Kuciak in Slovakia, and Viktoria Marinova in Bulgaria, the EU repeatedly appealed to national governments to act. In a special statement welcoming the arrest of a suspect for Marinova's murder in Bulgaria, Commission President Jean-Claude Juncker stated that "the swift reaction and joint efforts [of the government and law enforcement] demonstrate the resolve to bring justice for such despicable acts".
Commission Vice-president Frans Timmermans was unequivocal too in admitting the link between the murder of Marinova and her professional work. In a tweet he said, "Again a courageous journalist falls in the fight for truth and against corruption." Earlier in 2017, Timmermans claimed in an official statement that "For the European Commission there can be neither real democracy nor rule of law without free media." But EU action has not gone much further than statements. The EU has little to no instruments to support and protect the safety of investigative journalists. Nor has the EU started any proceedings against the many politicians, including high-rank, who routinely attack the free press and thus create the ground for increased hatred and violence against it.
First signs of change
It would be wrong to suggest that the Commission is doing nothing. In 2018, it rolled out several initiatives to protect journalists and sources and strengthen investigative projects.
European institutions are currently reviewing a draft directive that would strengthen the protection of whistleblowers, primary sources of information for investigative journalists. The protection of whistleblowers is essential for journalists to be able to do their jobs. If journalists are forced to reveal sources or sources are too afraid to shine a light on wrongdoings, the essential watchdog function of media is threatened. The new directive not only protects the anonymity of sources but also assures that there is no retaliation if the name of the whistleblower is made public.
On 20 November 2018, the draft legislation was positively reviewed by the European Parliament's Legal Affairs committee. If it becomes law, this directive would strengthen journalists' rights to request and publish information from anonymous sources—something now at risk due to the adoption of the General Data Protection Regulation in May 2018. The directive would also protect people like Edouard Perrin, the whistleblower at the heart of LuxLeaks on trial in Luxembourg for revealing tax fraud, and support platforms such as PubLeaks in the Netherlands.
The Commission has also financed projects that protect journalists and help journalistic investigations. For instance, European Centre for Press and Media Freedom (ECPMF) and its partners maintain a platform mapping threats to media freedom and organise training in digital self-defence for journalists.
In 2018, the EU granted 450 000 euros to fund Investigative Journalism for Europe, supported by ECPMF and International Press Institute. The fund intends to strengthen collaboration between EU-based journalists and newsrooms on revelations in the public interest and of cross-border significance. In June 2018, 12 projects were assigned 315 000 euros. The grants, however, sponsor no more than 70 per cent of investigation costs and financed only 10 per cent of the value of the projects submitted by 60 journalistic initiatives.
Media Pluralism Monitor by the European University Institute is another press project that receives EU support. The monitor identifies and highlights risks to media pluralism in EU member states in an independent manner, concentrating on the basic protection of journalists, media plurality (including ownership), political independence, and social inclusiveness. Its findings, however, are not transformed into policy and the monitor is considered by the Commission as a "diagnostic tool".
More impact through greater commitment
For the European approach to safeguarding media freedom to have more of an impact, the Commission needs to make bold and comprehensive decisions. For that, however, the Commission has to reinterpret its approach to media pluralism and decide to what extent it is matter for member states and in what regards in it is an exclusive competence of the EU. The last attempts to introduce a European directive on media pluralism were in the first half on the 1990s, and failed. But the situation has changed significantly since then, and calls have been made for greater EU powers in areas such as audiovisual communication. At a time when threats to democracy and informed choices are becoming increasingly international and cross-border, media freedom, pluralism, safety, and independence are still seen as member state issues.
To demonstrate the European Commission's commitment to the protection of media and journalists, several steps should be considered. First, setting up a permanent funding facility for investigative journalism and providing it with a substantial budget. A feasibility study published by the European Commission in 2014 recommended the EU to be modest in such support due to the undeveloped legislative framework to support investigative journalism and, particularly, because of doubts around subsidiarity. Current challenges to democracy within the EU demonstrate the need to return to this idea. The European Parliament instructed the Commission to set up this tool in an April 2018 resolution calling on the Commission "to create a permanent financial support scheme including a dedicated budget, by reallocating existing resources in support of independent investigative journalism".
Reviewing the subsidiarity principle in relation to media has much wider implications as clear threats to pluralism emerge in certain EU member states. The EU's Article 7 review mechanism on common EU values, currently under way for Poland and Hungary, involves examining, at least in case of Hungary, the violation of freedom of expression and the silencing of the media. This procedure, initiated by the EU in 2017–2018, is introduced when a member state is suspected of systemic violations of the values of "pluralism, non-discrimination, tolerance, justice, solidarity and equality between women and men". As of now, most measures open to the Commission consist of fines or financial restrictions on the guilty party. But the EU could go further and develop tools to support critical media outlets and independent journalists in countries where their freedoms and existence are under threat.
The Commission's code of practice on disinformation for online platforms, published in October 2018, should also be adjusted to introduce a commitment to share part of their revenues with trustworthy, high-quality and investigative journalists and media. This voluntary self-regulatory document and the roadmaps that accompany it have already been signed by Twitter, Google, Facebook, and Mozilla. The Commission has persuaded them to join the fight on disinformation, the next step is agreeing that those who produce and distribute quality journalism deserve more than just moral support.