Background
Europe could still emerge from the pandemic crisis sustainably positioned and strengthened, but only if the Franco-German tandem works. The plans for a reconstruction fund of 500 billion euros mark a turnaround in the right direction.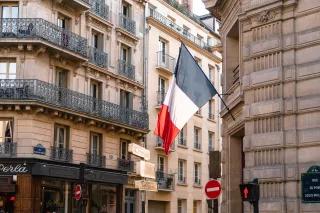 "German doctors saved my life", says Jean-Michel Marsal. The Frenchman from Mulhouse, who became seriously ill from Covid-19, was flown to a hospital in the German town of Freiburg because all hospitals in Alsace were filled beyond capacity. When he awoke from his coma, he was surprised to hear people around him speaking German. He told his story on French prime time news. Receiving seriously ill patients from France was an important sign of Franco-German solidarity - facilitated primarily by some federal states, like Baden-Württemberg.
Total loss just averted
At the government level (i.e., between Berlin and Paris), however, there were no signs of cooperation - never mind working in tandem - in the first two months of response to the crisis caused by the Corona virus and its consequences. Not even a Franco-German Ministerial Council was convened via video conference. But the German government did not want - and could not afford - a complete breakdown of Franco-German relations and the associated risk of a fragmented Europe, especially with respect to Southern Europe. This could have led to a total failure for Germany's upcoming EU Council Presidency. With the joint initiative presented on May 18th, Paris and especially Berlin, got their act together at the last minute. But for this plan to become European reality, both parties must continue to pull together. Moreover, they must fulfill their traditional role as Europe's 'twin engine' to power Germany's EU Council Presidency in strengthening Europe during this crisis.
It is only one year ago that France and Germany signed the Treaty of Aachen - a new version of the Élysée Treaty - that came into force in January this year. A year with important anniversaries for both sides. May 8th marked the 75th anniversary of the end of World War II and German Nazi domination over Europe. The European project, as is well known, was a response to this and began 70 years ago on May 9th with the Declaration of French Foreign Minister, Robert Schuman, in Paris. The rapprochement ever since between the former "arch-enemies" is to be strengthened and deepened by the Treaty of Aachen. The treaty states: "They pledge to lend each other assistance by all available means, including armed force, should their territories come under armed attack". Now, the fight against Covid-19 is clearly not a 'war' - despite what the French President at one point had declared. Wars are violent confrontations between states that are caused by humans and that can be ended by humans. Coronavirus, however, is neither an attack by humans nor a war.  But in terms of its threat potential and devastating consequences, it is clearly a major security issue. It causes major anxieties on both sides of the Rhine River and pushes both societies to their limits - especially hard-hit France. The Treaty of Aachen is also intended to further advance the convergence of the common border regions:
"Both governments intend to facilitate the elimination of barriers in order to implement cross-border projects and make the every-day life of citizens living in border regions easier."
Closed borders instead of corona bonds
Except that one of the first measures taken by Germany as a response to the crisis was to unilaterally close its borders with France – almost to the day of the 25th anniversary of the Schengen Treaty. On French television you could watch how French citizens were stopped and sent back at border checkpoints when trying to enter Germany while at the same time unrestricted travel was still possible for Germans entering France. To date, French President Macron, does not tire of repeating that France was never the first to close any of its borders. Franco-Italian borders, for instance, have remained open. After Germany had reinstituted barriers, there were alarming reports about old resentments that we had thought were overcome long ago. There were claims by French citizens of being yelled at, having eggs thrown at them, and their license plates defaced in German car parks. Meanwhile, the French neighbor was hit so much harder by the virus. Hospitals reached their absolute limits, seriously ill patients had to be transported around the country by plane or train, and a strict stay-home-order was imposed for two months. Almost 30,000 people have lost their lives to Coronavirus in France.
Instead of cooperating in this extremely serious situation there was a gaping chasm between Berlin and Paris, especially regarding a much needed, effective joint response to the economic disruption. France stood alongside Italy, Spain, Portugal, Greece, and other countries like Luxemburg, Belgium, and Ireland. Together they - ironically like leading economic experts in Germany - called for a program of 1,000 to 1,500 billion Euros financed by mutualized debt, so-called Corona Bonds. The Grand Coalition in Berlin obstinately refused to agree. Consistent with their ideological course since the Euro crisis and subsidies for Greece, the Grand Coalition refused to undertake any form of joint European borrowing scheme.
For a long time, Germany supported only its own economy
Berlin instead tried to promote the European package of 500 billion Euros for different forms of lending to the member states, e.g. through the ESM - as a strong indication of European solidarity during the crisis. In light of the more than 1,000 billion that the German government has already earmarked exclusively for German businesses, this was not well received outside of Germany, in particular not by Paris. According to the EU Commission, 51% of all economic aid in the EU goes to Germany. France (17%) and Italy (15.5%) lag far behind. Paris was particularly concerned that this could give German businesses a clear competitive edge to hit the ground running after the crisis. Mind you, a business sector that - with its export focus - will heavily depend on the European single market in light of the strong limitations in the global movement of goods.
The decision of the Federal Constitutional Court landed right in the middle of this tense situation; triggering disbelieving headshaking across Europe - especially in Paris. Beyond the concern that the decision could push the Euro and the Eurozone into stormy waters during what is already a fragile situation; Paris was irritated that a German constitutional institution was trying to dictate rules to a European institution. Not an auspicious starting point for a successful German EU Council Presidency.
This decision seemed to be the 'straw that broke the camel's back' and the German government policy collapsed like a house of cards. While Berlin was busy demanding the application of stability criteria and an associated austerity policy for Europe, others claim that Merkel and her government hid behind the "Whatever it takes" declaration of Mario Draghi and left the rescue of the Euro and the Eurozone to the ECB. French President, Macron, was left waiting for a response from Berlin to his proposals for a joint budget of the Eurozone, a Euro Finance Minister, and a more shared economic and financial policy that is democratically developed and controlled. His proposals were eventually rejected. Ironically, it was the ECB that was scolded by the German Constitutional Court - not even competent in this matter - instead of the hypocritical European policy of the German government.
The Reconstruction Fund is an about-turn in Merkel's European policy
A turnaround was overdue – but still came as a surprise for many people. With the Joint Initiative presented on May 18th, the Franco-German tandem is finally getting in gear again, especially with regards to the proposed 500 billion Euro reconstruction fund for which the EU - and thus all member states - will jointly hold the debt. The intended beneficiaries of these funds (direct funding and investments, not loans) are countries and regions which have been particularly affected by the consequences of the pandemic. This is a big step of the German government and, after almost fifteen years in office, a remarkable U-turn in Merkel's European policy. Within a few weeks three heretofore untouchable taboos of top conservative policymakers in Germany were shattered: the abandonment of the budgetary sacred cow known as the "black zero"; the suspension of the Maastricht Criteria; and now the possibility of mutualized European borrowing. The funds will be authorized and managed by the Commission as part of the still-to-be-finalized Multiannual Financial Framework. Although the term 'bonds' will be avoided, it is exactly the direction that President Macron has long been demanding. Consequently, at a time when the French government is being harshly criticized for its crisis management, he was celebrated by the French media for this success. What is much more important, however, is that Berlin and Paris have come together to develop a potential compromise that they must now convince others to support. This is especially important with regard to countries such as the Netherlands, Austria, Sweden, and Denmark whose immediate reactions have been critical or even dismissive. France can now function as a bridge-builder to Southern Europe; Germany to Central and Eastern Europe.
Germany and France must set an example
The question, however, is whether the 500 billion Euros will be sufficient. (The European Parliament has passed a resolution calling for 2,000 billion.) It is also unclear if this Reconstruction Fund will be primarily used for a European Green Deal – something that the Franco-German initiative clearly advocates. Since such massive crisis management funds can only be raised once, it is all the more important to use the opportunity to advance the socio-ecological transformation needed to achieve a climate-neutral Europe no later than 2025. It would be completely irresponsible to slide from a pandemic crisis into a climate crisis – this time with eyes open and fully aware of the potential consequences. The devil will be in the detail, as evidenced by the current discussions about the reconstruction plan the Commission will present at the end of May. The Franco-German initiative will be an important piece of the puzzle.
It falls to Germany and France to become role models in terms of the actions they take in their respective countries. State subsidies for the aviation industry need to be linked to ecological restructuring measures as well as to abolishing domestic flights. To an extent, this is already happening in France - although Germany is doing nothing. This also applies to potential measures to provide support for the automotive industry.  These should be designed in a way that foster the transition to e-mobility. Franco-German 'lighthouse projects' which will eventually be open to other European partners - such as in the area of hydrogen technology - could create a dynamic that even countries like Poland and the Czech Republic would find hard to resist.
There is still a chance for Europe to emerge from this severe pandemic crisis strengthened and with a sustainable structure. Germany's half year EU Presidency will play a vital role. Only a functioning Franco-German tandem can make it a success.