Dossier
Development Policy
As an international player, development policy issues are of great importance to the Foundation and are considered in many topics. We devote intensive attention to them each year at the Development Policy Discussion Days.
Our Debt Relief for Green Recovery project also deals with the issue of debt relief for developing countries. And in our focus on green hydrogen, we analyze the opportunities and risks for exporting countries in the Global South.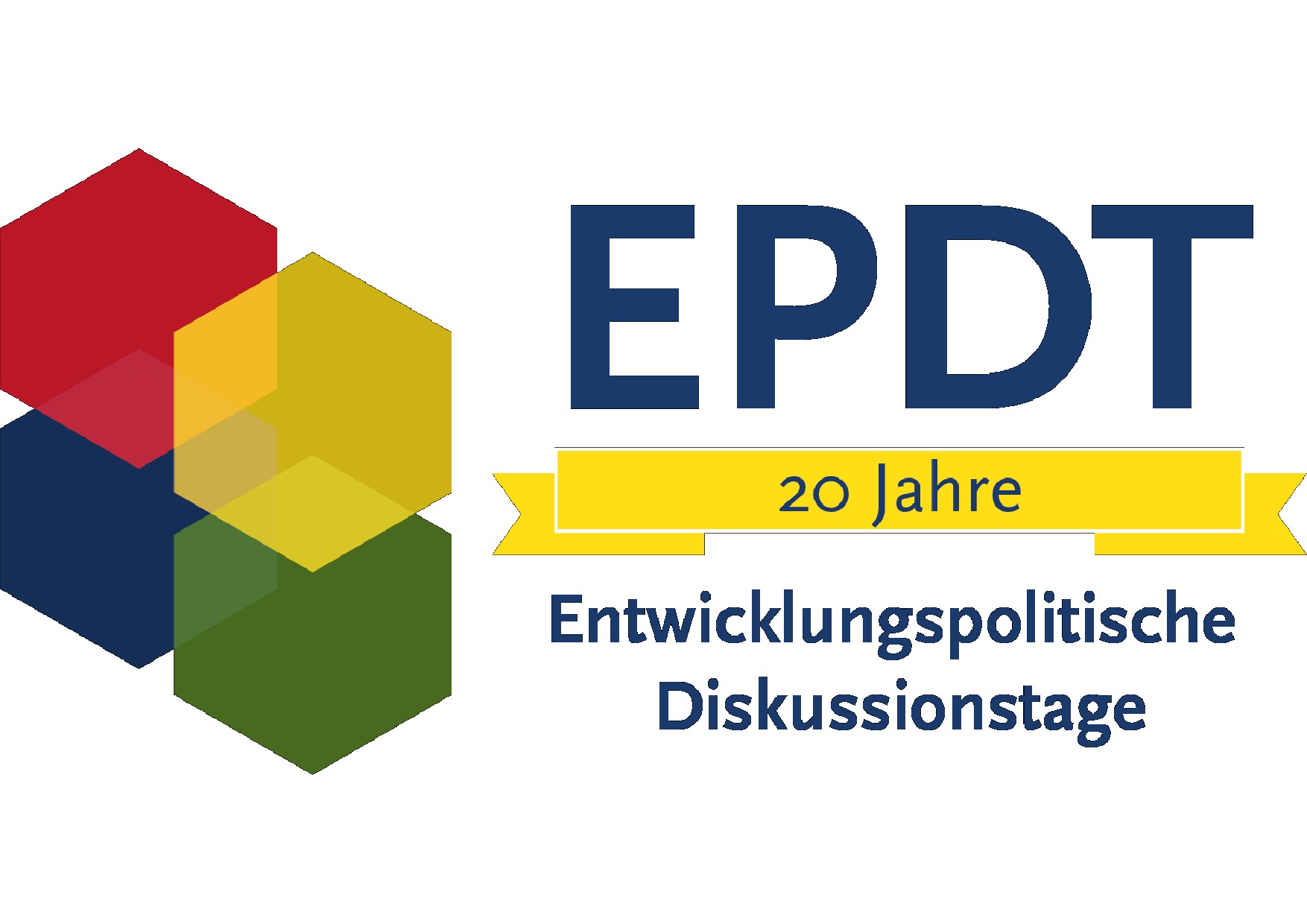 Development Policy Discussion Days
Since 2001, the annual Development Policy Discussion Days (EPDT) have been a cooperative event between the Seminar for Rural Development of the Humboldt University of Berlin (SLE) and the Heinrich Böll Foundation (hbs).
The discussion days serve the exchange of experts from science, politics, civil society and the private sector with an interested expert audience on development policy topics. They provide participants and guests with an insight into current development policy concepts and discussions on development cooperation. On the one hand, the aim is to demonstrate the responsibility of actors from the Global North for the implementation of the Sustainable Development Goals.
On the other hand, the aim is to increasingly include the voices of people from the Global South directly or indirectly in the debate in order to make their perspective on development cooperation visible and useful for further development.
The following discussions took place in 2022
The contents of the discussion are also available in written form as briefing papers.
Journées de discussion sur la politique de développement (1/3) - Heinrich-Böll-Stiftung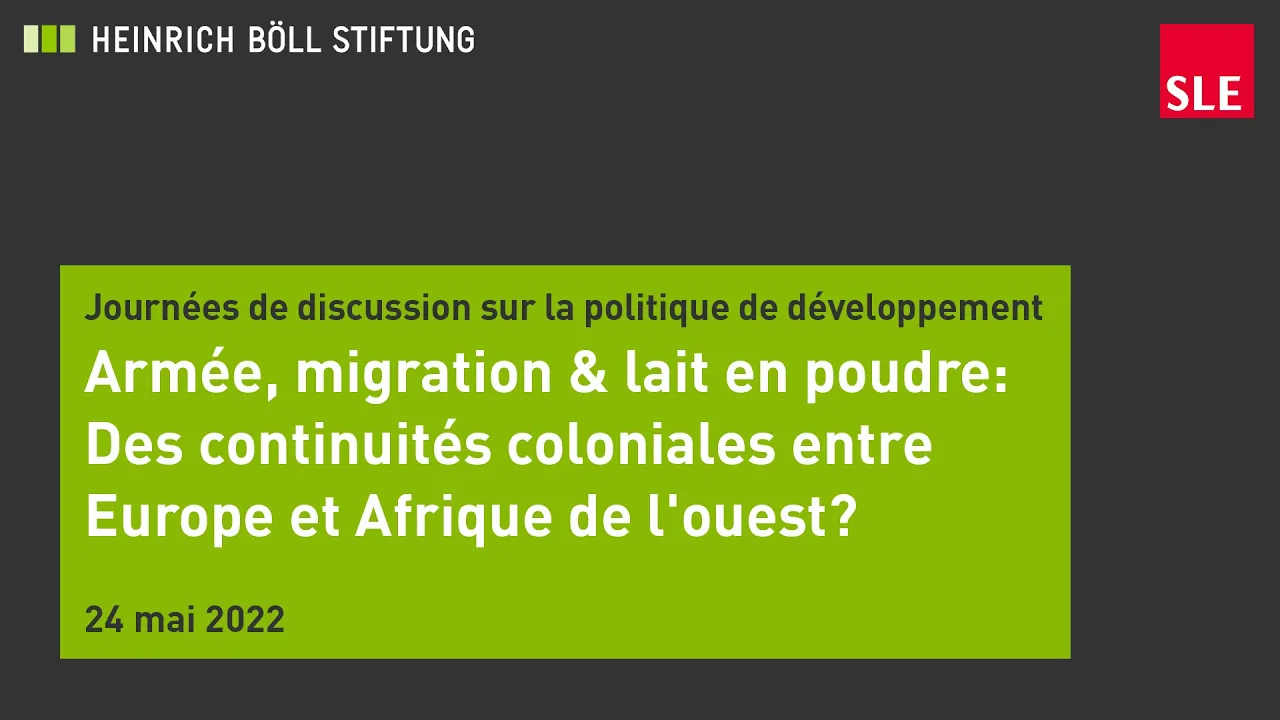 Watch on YouTube
More than 60 years after their independence, European influence is still very present in the former colonial territories of West Africa. Military operations, migration governance, monetary policy and resource extraction are just a few examples. The SLE postgraduates will discuss the role of development cooperation and postcolonial approaches with representatives from economics, politics and civil society.
Development Policy Discussion Days 2022 (2/3) - Heinrich-Böll-Stiftung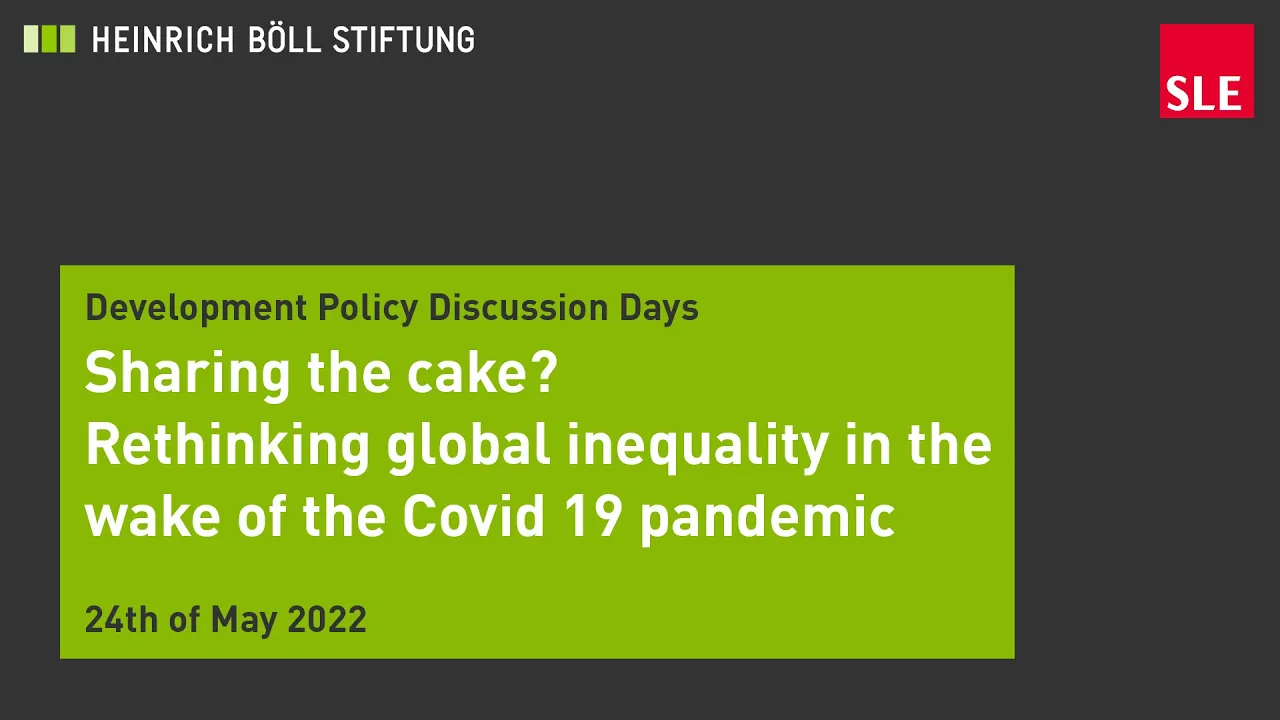 Watch on YouTube
What are the biggest challenges in fighting inequality? How does German development cooperation deal with global inequality and to what extent does it need to change in order to combat existing global inequality? Why has global inequality increased in the wake of the Covid-19 pandemic? The SLE postgraduates discuss these and other questions with experts.
Development Policy Discussion Days 2022 (3/3) - Heinrich-Böll-Stiftung
Watch on YouTube
Indebted nations are unable to adequately invest in climate adaptation measures. This leads to an increase in vulnerability to extreme weather events and to even higher climate damages, which put the state in front of further debts. The SLE discusses with experts whether debt relief linked to climate measures is indispensable to tackle the climate crisis globally.
Day #1: Entwicklungspolitische Diskussionstage 2021 (Teil 1 / Englisch) - Heinrich-Böll-Stiftung
Watch on YouTube
Day #1: Entwicklungspolitische Diskussionstage 2021 (Teil 2 / Englisch) - Heinrich-Böll-Stiftung
Watch on YouTube
Day #2: Entwicklungspolitische Diskussionstage 2021 (Englisch) - Heinrich-Böll-Stiftung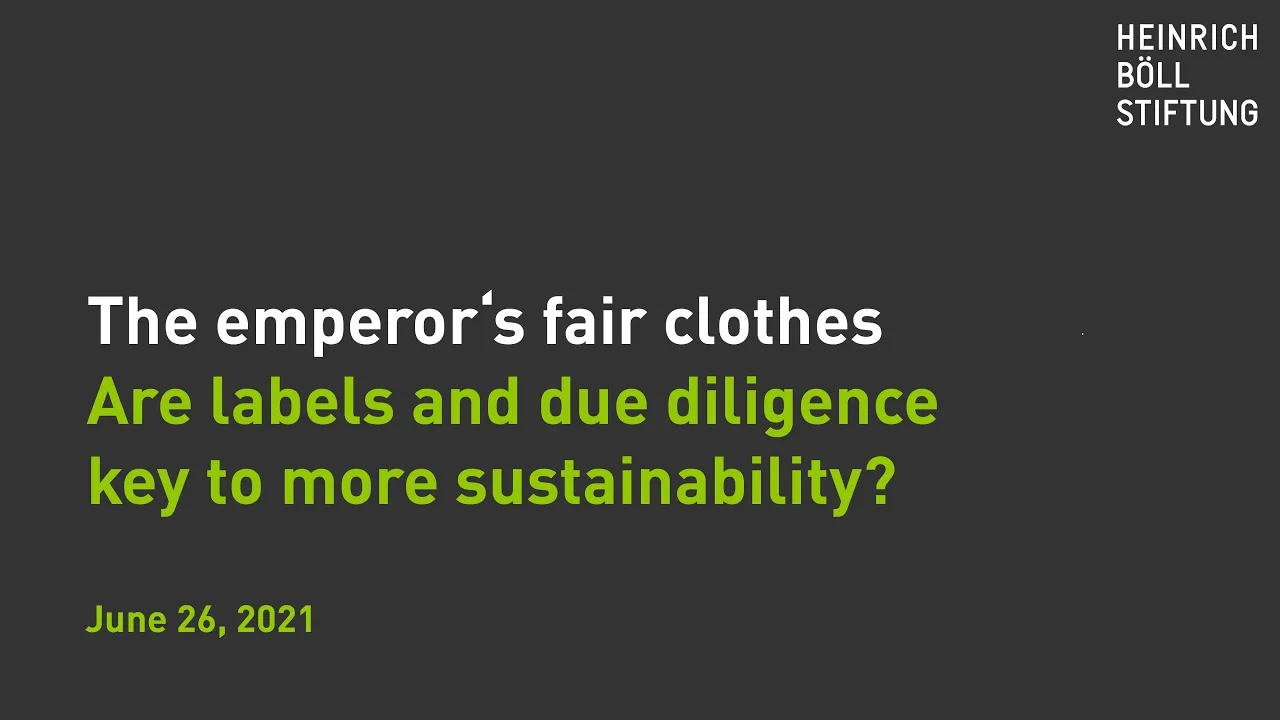 Watch on YouTube