The 5th World Water Forum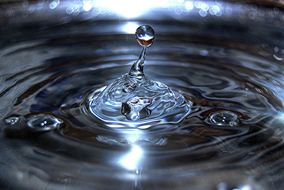 Dossier
Water Policies in Turkey
The 5th World Water Forum will be held in Istanbul on 16-22 March 2009. The Forum is organised by the World Water Council, the State Hydraulic Works of Turkey (DSI) and the Istanbul Metropolitan Municipality. The organisers expect to bring together ministers, local leaders, parliamentarians, scholars and non-governmental organisations for them to establish contacts, to create an environment of discussion, and to generate solutions geared towards the provision of water security. However, the legitimacy of the World Water Forum is being seriously questioned by certain non-governmental organisations. Alternative initiatives have been organised.
Through this dossier, the Heinrich Böll Stiftung aims to take up the question of water and provide information on alternative events to be held in Istanbul during the Forum.
A Water Tribunal is being organised in Istanbul on 10-11 March and 14 March 2009, with the support of and in consultation with the Tribunal Latin Americano del Agua and the Heinrich Böll Stiftung. The Heinrich Böll Stiftung is also attending the Alternative Water Forum organised by the "Another Water Management is Possible" campaign, an initiative composed of non-governmental organisations and local grassroots movements.
---