For Climate Equity

Dossier
The Role of the Heinrich Böll Foundation in the International Climate and Energy Policy
We are "On the road to Copenhagen", where the next Climate Change Conference COP15 will take place from December 7th -18th. In this dossier you can find more information, articles, publications and events of the Heinrich Böll Foundation worldwide as well as background information and links to other important actors, forums and websites.
On March 3rd our office in Prague oranizes an international conference on Climate Policy after Copenhagen.
Current

Open Letter
Review: Climate Summit in Copenhagen
Topics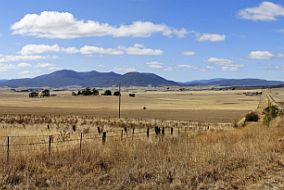 Current topics of climate governance
The disputes about a post-Kyoto agreement have intensified in Poznan and the negotiations are deadlocked. But climate change is beyond doubt a transnational problem, which can only be tackled within the international community and civil society.
Furthermore, many questions remain open and will hopefully be resolved in Copenhagen:
How can burdens, costs and chances of climate change be distributed justly? Which strategies are helpful in mitigating climate change? How can emission reduction targets be shaped in a post-Kyoto protocol? Which role can emerging economies, such as China, India and Brazil, play?
The Heinrich Böll Foundation deals with the most important questions of justice, mitigation, adaptation, impacts and finance – including the aspect of gender justice – in many ways.
[missing node]
[missing node]
[missing node]