Analysis
At the third session of the 22nd Heinrich Boell Foundation Foreign Policy Conference, the penultimate panel will focus on the German-Indian relationship - and the blurred lines between environmental and climate issues.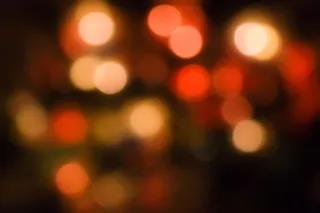 The opinions expressed in this article are solely that of the author/s and do not necessarily reflect the views of the Heinrich Böll Foundation or other participants of the 22nd Foreign Policy Conference.
At the time of the first-ever Boell Foundation Foreign Policy conference in 2000, climate change was not a key concern for most foreign policy practitioners. The main series of UN climate conferences, the COPs, was just a few years old. The countries leading key international organizations like the G7 did not make climate change their first priority, and they certainly did not speak of a "climate crisis" as Germany did in the agenda for its new G7 presidency.
The 22nd Boell Foundation Foreign Policy Conference opens in a different world. No longer can a foreign policy conference address a topic without referring to climate change. A panel on trade? Time to talk about carbon border adjustments and climate clubs. A panel on security? It's important to consider how climate change can impact military operations, and how climate impacts exacerbate existing tensions. A panel on great power competition? The discussion will be incomplete unless it addresses the shifting geopolitics of energy and the potential for the energy transition to create new international coalitions. Indeed, the term "climate foreign policy" even made it into the new government's coalition treaty.
A case study: the German-Indian relationship
The penultimate panel of the day will bring together experts from Germany (Franziska Brantner and Dirk Messner) and India (Sunita Narain). By looking at this one bilateral relationship, it is possible to learn a lot about how developed and developing countries more broadly see the key issues of climate foreign policy.
One such issue, climate finance, from developed countries and for developing countries, was a priority at COP26 in Glasgow last year. A report co-written by Canada and Germany found that wealthy countries had failed to meet their 2009 promise to deliver $100 billion a year in climate finance by 2020 and would not hit that target until 2023. A number of countries had announced increases in their finance funding in the run-up to the conference: Germany said it would increase its finance from 4 billion to 6 billion, while the EU Commission promised an additional $4 billion from 2021-27, taking its total financing over the period up to $28 billion.
Positive steps, but not enough. The Alliance of Small Island States, for instance, said in a statement that it needed more support more quickly. Indian PM Narendra Modi made clear that the missed $100 billion target was an order of magnitude too small: "India expects developed countries to make $1 trillion available as climate finance as soon as possible," he told the plenary.
However, climate finance in the forms of public grants and loans and directly mobilized private capital are just one piece of the puzzle. The 450 firms that make up the Glasgow Financial Alliance for Net Zero represent about $130 trillion in assets, so redirecting just a small share of that money towards climate protection projects would dwarf the impact of meeting the $100 billion pledge. The way to funnel funds towards climate protection, for both Germany and India, is with a combination of regulation, tax, trade, financial disclosure, and procurement policy. Finally, there is the climate money spent in the context of development partnerships: Germany announced a further $1.2 billion in development money for India at COP26. Indo-German development cooperation focuses on three areas: sustainable management of natural resources, urban development, and the transition to renewables. If it is to keep warming below 2 degrees, the world will need more and stronger climate-related partnerships like this one.
As different as Germany and India are when it comes to, say, GDP per capita, they do face similar challenges. Both countries produce very little oil and gas and are therefore reliant on energy imports: this shapes their foreign economic policy and adds another reason to accelerate the rollout of domestic renewables.
Both countries also depend on coal. Coal power plants still generate over 20% of German electricity, and Germany's relatively slow coal phase-out, which should now be completed by 2030, has held back the German energy transition. India burns coal to generate about two-thirds of its electricity, and Indian negotiators made headlines at COP26 with their efforts to change the language in the Glasgow Climate Pact from "phase-out" coal to "phase-down" coal. In both places, coal's importance derives not only from its role in electricity supply but also its place in the national political economy: the coal industry remains important for the local economy in German states such as Brandenburg and Saxony, while transporting coal is a vital source of revenue for state-owned Indian Railways.
Environment, climate, or both?
The founding of the German Greens, in 1980, predated widespread concern about greenhouse gas emissions. At the time, it was not climate issues but environmental issues - clean air and water, nuclear waste - that were top of mind. Recent developments in Germany and India show that climate and environmental issues remain deeply intertwined.
See for instance what's been happening in Delhi. In November 2021, Indian regulators closed six coal power plants around the Indian capital - not to lower carbon emissions but rather to reduce toxic smog. Delhi is the most polluted capital city in the world, measured by the levels of dangerous fine particulates (PM 2.5). Dr. Sunita Narain and her colleagues at the Centre for Science and Environment have been working to address the problem for decades, for example by advocating for cleaner-burning compressed gas to be used in Delhi buses. Whereas the effects of greenhouse gas emissions are delayed and dispersed around the globe, the related problem of air pollution is an urgent, local issue, which means it can be easier to motivate people to take local action rather than free-ride. By cleaning up the global energy sector, humans will clean up the air they breathe as well.
For its part, Germany has faced its own, different air pollution problems in recent years, in part due to diesel engines and the particulate emissions that were at the center of the Volkswagen emissions scandal. Cities such as Stuttgart and Hamburg have banned older diesel vehicles from parts of the city. Under the leadership of Dr. Dirk Messner, the German Environmental Agency has continued to call for measures that would benefit both the climate and environment, such as increased use of public transport and higher carbon pricing.
What is the new "Ampel" coalition's approach to the climate-environment nexus? The new government is reassigning ministerial responsibilities for climate and environmental issues: the responsibility for international climate policy is expected to move from the Environment Ministry to the German Foreign Office under Foreign Minister Annalena Baerbock. Keeping Germany prosperous as it reorients its economy to operate within planetary boundaries is a task for all of government.
Admittedly, the thin, blurred line between climate and environmental issues can lead to disagreement when priorities diverge. The European Commission's proposal to recognize certain investments in nuclear power as "sustainable" has kicked off an argument between those EU member states who support nuclear as a low-carbon power source (good for the climate) and those who point out that there is still no long-term solution for dealing with dangerous nuclear waste (bad for the environment). Both Germany and India have to navigate a world in which allies and partners have different approaches to reducing emissions. India, for instance, plans to build new nuclear power plants, adding 9 nuclear reactors to its existing fleet of 22 by 2024.
A challenge for all of government
Environment, finance, development, diplomacy - climate change affects every one these issue areas. As the German Foreign Office wrote in 2020, "climate policy is no longer merely environmental policy but rather has long shifted to the center of foreign policy." The expert speakers at the 22nd Boell Foreign Policy Conference will tie all of these issues together in a world where Green foreign policy is more important than ever.