Článek
Czechia has firsthand experience with a prominent politician controlling his media. Therefore, we must not stay on the sidelines. It is of the utmost importance that Czechia support the creation of this legislation, MEP Marcel Kolaja (Czech Pirate Party, Greens/EFA) says regarding the Media Freedom Act.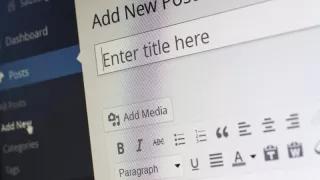 In mid-September, the European Commission put forward a proposal of long-awaited legislation regulating the freedom and independence of the media. The proposal focuses on a number of binding rules and recommendations concerning the independence of the media from politicians, state advertising funding, and cross-border mergers. Such legislation has been long overdue on the European level, so its introduction is welcome. The current proposal, however, suffers from a few shortcomings that need to be revised.
Media independent from politicians? A recommendation is not enough!
The current draft of the Media Freedom Act regulates media transparency and ownership only through a recommendation. There is a potential, though not insignificant, risk that the recommendation will not be sufficient to meet the objectives. As the proposal merely reflects the status quo, I don't see the much-needed breakthrough. It is clear that the Commission has been inspired by the recommendations of the Council of Europe, which have been in place for several years. Unfortunately, as we can see in Poland or Hungary, for example, the Council's recommendations are completely insufficient.
Media transparency and ownership rules should be binding, and recommendations must become obligations. And given the history of prominent politicians owning media companies in our country, Czechia should be one of the loudest voices calling for stricter rules.
State advertising rules which can be easily bypassed
You will surely recall the case from 2015-2020 when České dráhy, the government-owned railway operator, advertised non-transparently and without a selection procedure in media outlets which belonged to Andrej Babiš, the then Prime Minister. The media group Mafra was thus paid an order of magnitude more than other media companies for the ČD ads. Under the new rules, the funding and procurement of state advertising will always have to be transparent and fair.
However, the current draft of Article 2(15) of the Media Freedom Act is worded rather unfortunately. It says that the state advertising rules only apply to "any local government of a territorial entity of more than 1 million inhabitants". In Czechia this would mean that the legislation would not relate to any city council other than Prague's, providing an enormous space for potential circumvention. This wording thus makes room for money to spill over from ministries or regions to befriended city councils, placing ads through them without having to follow the rules. Therefore, it is certain that the population-based condition must be removed from the definition.
Rights of media service providers: yes or no to snooping?
The protection of journalists is dealt with in Article 4, which is focused primarily on the deployment of spyware. This is completely understandable in light of the recent Pegasus and Predator spyware scandals. But Article 4, as drafted, omits all other forms of blanket surveillance, such as eavesdropping on conversations, identifying people in public spaces, etc. We need to address snooping comprehensively and not just focus on certain methods or protect only certain groups (e.g. journalists). The deployment of spyware is totally unacceptable, and eavesdropping must never be used without a warrant.
Here comes another issue with Article 4. It allows for snooping to be authorised ex post provided that the court assesses retrospectively that the surveillance was justified. That is utterly insufficient. It is more than necessary to revise the current draft in order to always require a prior (ex-ante) authorisation.
The absurd Article 17? Away with it!
Article 17, which deals with the digital environment, is completely nonsensical. As proposed, it allows for a dangerous exception from content moderation for media service providers, creating two categories of 'content creators' with different rights and privileges. When a similar idea was proposed for the Digital Services Act, it was firmly rejected. There is no need to go back to a concept without political support. Moreover, it would set a dangerous precedent that would give politicians, unions and others ammunition, as they might demand a media exception for themselves. This would lead to even greater inequalities and an unclear legal environment. This is not a direction we should be taking.
Article 17, as it is presented and in the way it defines "self-declaration" rules, is easily exploitable and creates an environment for disinformation and propaganda. Under these rules, disinformation and propaganda websites would be considered media service providers with editorial responsibility, thus falling under a special content moderation model.
It is necessary to understand that editorial responsibility is not the holy grail that will resolve all problems of the media. In these fast-paced times, and due to the influence of social media, too, the quality of information verification is declining, as disinformation and misinformation appears in traditional media as well. The failure of editorial responsibility can even be seen in several recent examples. CNN Prima News, for instance, pronounced Queen Elizabeth II dead prematurely, citing a fake BBC account.
What's the conclusion?
Generally speaking, we welcome the new legislation. It is long overdue, and the Commission, after endless delays, has finally taken a step in the right direction. We have to realise, however, that in order to achieve the objectives of the proposal, especially in the area of media ownership and transparency, we primarily need binding rules rather than recommendations.
The level of freedom and independence of the media in the Visegrád Group countries is dismal. In Hungary and Poland, the situation has long been over the line. Restrictions on freedom of speech and editorial independence are severely damaging democracy in these two countries. Moreover, Viktor Orbán has deliberately eliminated independent and free media. Thanks to former Prime Minister Andrej Babiš, Czechia unfortunately also has firsthand experience with a prominent politician controlling his media and interfering with editorial autonomy. Therefore, we must not stay on the sidelines. On the contrary, it is of the utmost importance that Czechia support the creation of this legislation. As an MEP I will focus on making sure that the new rules are fair and are not easily circumvented, for instance through trust funds.
This article was created with support from the office of MEP Marcel Kolaja (Greens/European Free Alliance group in the European Parliament) and was originally published in Czech on Euractiv.cz.
Translated by Kryštof Herold.