No other part of the economy is so deeply influenced by European Union rules than farming, which is subject to the Common Agricultural Policy (CAP).
Graphics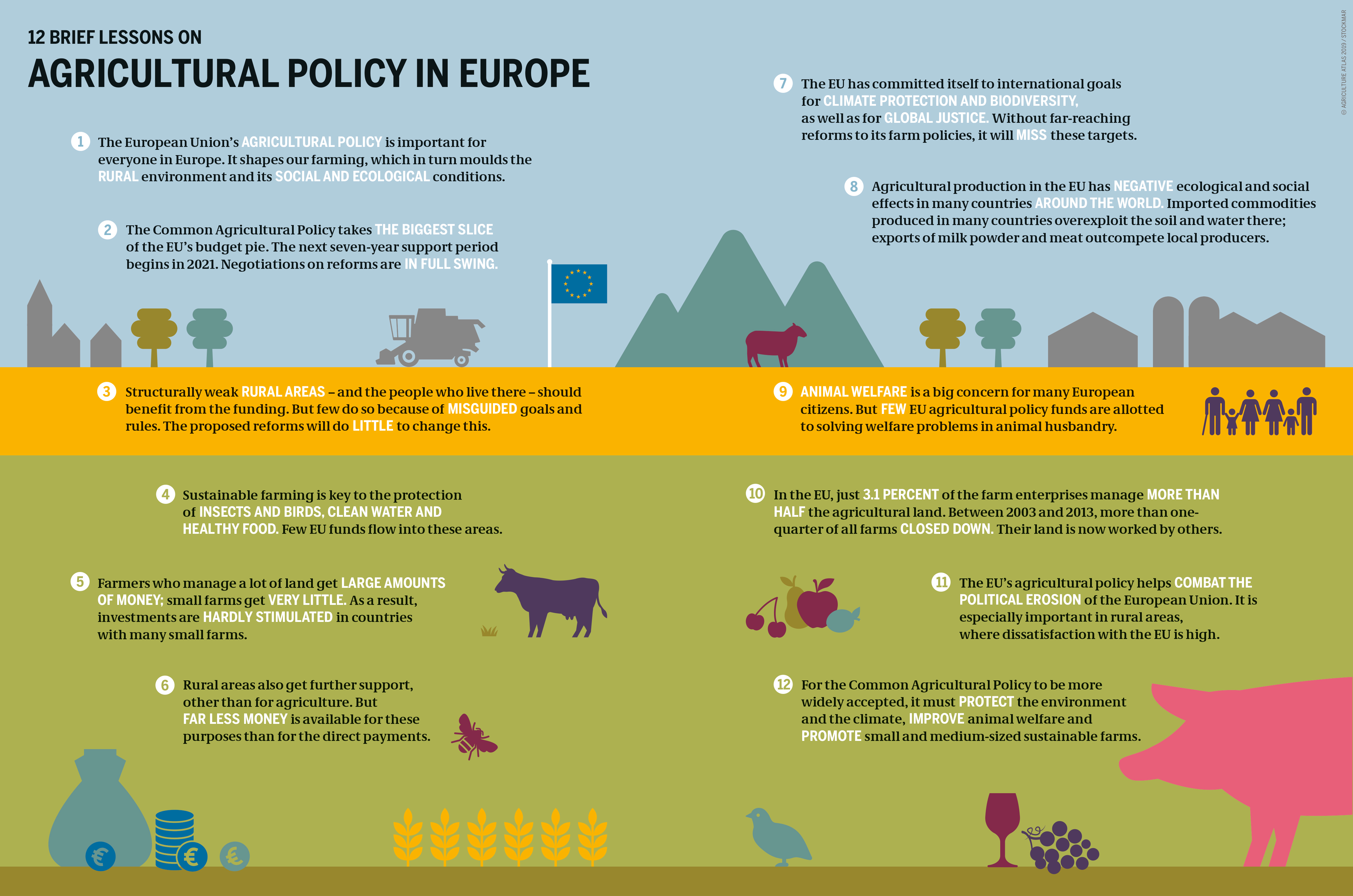 Graphics and license terms
All graphs of the Agriculture Atlas are published under a Creative Commons License CC BY 4.0. and can be used and published under these conditions. You can find all downloads available in formats jpg, png and pdf.
Other Atlases
Our Atlases are transmitting knowledge in a particular compact and illustrative form. Hereby you can find the already published dossiers and publications for download.