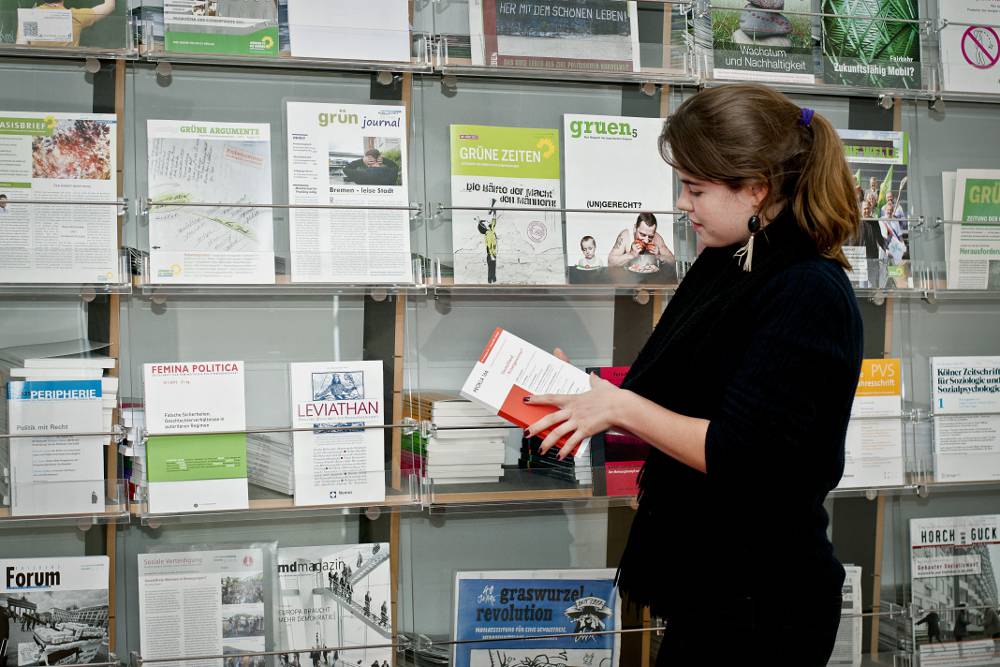 Arbeitskreis Historische Friedens- und Konfliktforschung, Annual Conference 2017, in cooperation with Archiv Grünes Gedächtnis, Berlin. Please submit your abstract by January 15, 2017.
Publications
Jahrbuch Grünes Gedächtnis The archive regularly publishes a yearbook (in German) presenting scientific work in a convenient format, as well as key materials and current archive projects. Hard copies can be ordered and picked up at the archive; PDF files are free to download.

Ordering address:
Heinrich Böll Foundation, Schumannstr. 8, D-10117 Berlin
Phone: +49 30 285340, Fax: +49 30 28534109, Email: info@boell.de
Events
The archive organizes events on the history of the Green Party in Germany, current research, archive-specific topics and discussions with contemporary witnesses. If you would like to receive regular information about archive events, please send a message to archiv@boell.de. The current calendar of events can be found at calendar.boell.de.