Female Gazes from Georgia – Contemporary Documentaries
Trailer: Female Gazes from Georgia – Contemporary Documentaries - Heinrich-Böll-Stiftung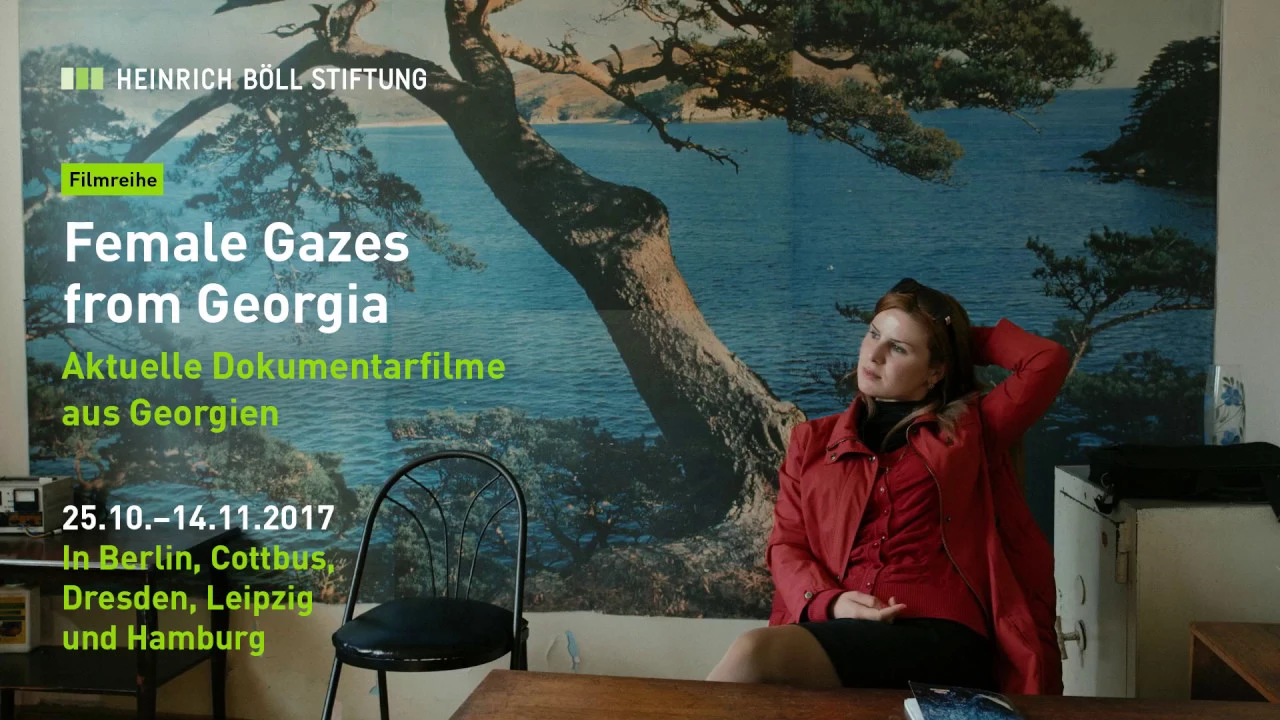 Watch on YouTube
Georgian-German Friend's Year 2017
Europe's ideas about Georgia are often still rather vague, despite the country's increasing presence here: Georgian films and books and Georgia itself, as guest of honour at the 2018 Frankfurt Book Fair or as a tourist destination, are continually adding to its visibility.
As its contribution to this year's German-Georgian Friendship Year, the Heinrich-Böll-Stiftung is presenting a documentary film series featuring female filmmakers from Georgia. The documentary focus will open up cliché-free glimpses of this South Caucasian country on Europe's periphery. The film and discussion series Female Gazes from Georgia - Contemporary Documentaries presents documentaries that successfully approach everyday life in Georgia with their own aesthetics and original journalistic research. The films reflect the post-1989 changes undergone by the Caucasian country, which is striving to anchor its own concept of itself firmly in modernity as it seeks a place for itself between East and West. Interestingly female directors are successful in Georgia, especially with documentaries, while internationally women in the film industry are highly underrepresented.
The films will tour to cinemas in five different cities this autumn: Berlin: Kino Arsenal and Wolf, Hamburg: Kino Metropolis, Leipzig: DOK Leipzig, Cottbus: Filmfestival Cottbus and Dresden: MOVE IT! Festival/ Kino Thalia.
In a series of talks associated with individual screenings as well as a PANEL DISCUSSION held in cooperation with DOK Leipzig, audiences and experts will examine the collision of two different ways of seeing with Georgian film: Western audiences' wistful gaze at the stories of East European countries and the sceptical self-reflection of the Georgian filmmakers.
The Films and female directors
Salomé Jashi, Georgia/ Germany 2016, 74min with German and English subtitles
(Main Prize in international competition for first feature films - Regard Neuf; Best Feature Film – FICValdivia, Chile, Best Central and Eastern European Film, Astra IFF, Best Central and Easter European Film and Best Debut Documentary, Jihlava IDFF)
In multiple stories involving a local television station, this film presents a pseudo-ethnographic portrait of a small town. A place where ritual and tradition set the rules of daily life even as the modern world, as a distant reflection, increasingly intrudes on people's consciousness. How can one best present oneself? The multitude of characters, places and events create a mosaic of the small town, a portrait of the entire nation, in which appearance matters more than substance.
Mariam Chachia, Georgia 2016, 90min, with English subtitles
(Next Masters Competition award, DOK Leipzig 2016)
The documentary film Listen to the Silence is about a school for deaf children in Georgia, where little Luka and his schoolmates can enjoy a happy childhood. The nine-year-old dreams of being on the stage and dancing, which he sees as his chance to be a part of the big wide world.
The film shows us Luka's hidden world of the deaf and lends a voice to his dream.
THE THINGS
Nino Gogua, Georgia 2016, with the director present on 25 Oct.) 64min, with English subtitles
The focus here is on the only THINGS that internally displaced Georgians were able to take with them as they fled their home villages in Southern Ossetia during the 2008 Russo-Georgian War.
The film uncovers refugees' daily lives through the relationships between the owners and their things: "The Things" tells the universal story of a refugee experience.
Tsira Gvasalia, Georgia 2016, 50min, with English subtitles
Viola, Shota and Rima have to shelter a spare concert hall in the Tbilisi Boarding House of Elderly and live there together temporarily. Repair of the boarding house has commenced and has brought chaos, hassle and anger to the elderly, as they have to leave their rooms temporarily and share space with each other. Despite the big changes, four members of the boarding house find strength to continue following their life-time dreams. Shota, 90, builds a mini-church. Occasional meetings with her lover and a fear of losing memory keep 76-year-old Viola motivated every day. Former boxer Ushangi, 84, promises to continue exercising until "he is alive".
Biblioteka, Ana Tsimintia, Georgia/Lithuania 2014, 54min, with English subtitles
The film is set entirely in a public library off in the Georgian provinces, a paradoxical place where readers are few and librarians are many. For over 20 years, the 25 women have spent their "work days" in the empty rooms of the building, gossiping, knitting, enjoying books, and squabbling – at low wages for a small town that doesn't read. And yet the library, a remnant of Soviet tristesse, is a refuge for the lonely women.
Madonna
Nino Gogua, Georgia 2014, 58min, with English subtitles
Madonna, 57 years old, is the only female bus driver in Georgia. Once a famous Soviet tram driver, today she struggles against the conventional laws of a traditional society, which sees her occupation as a "man's job". Refusing to stop driving, she demands to be accepted as a woman.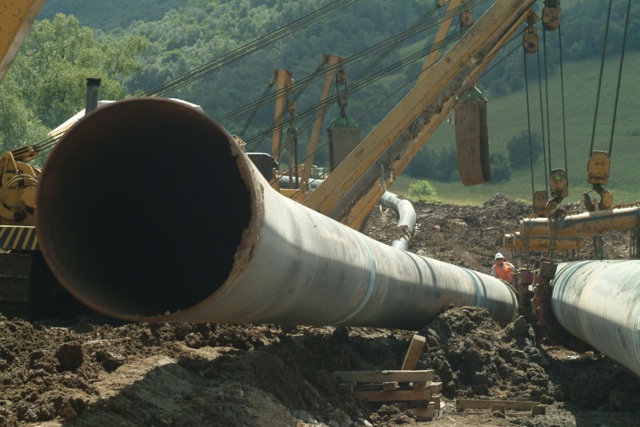 Nino Kirtadze, Georgia 2005, 90min, with English subtitles
In Borjomi, one of Georgia's loveliest valleys, the tiny village of Sakire receives a rude awakening from British multinational BP's plans to build an oil pipeline, which will run from the Caspian Sea to the Mediterranean. The construction would devastate the landscape. Financial compensation is another thorny issue, given the unclear ownership structures. The atmosphere grows heated, then boils over into chaos and open conflict between the oil multinational and the representatives of the village. Will the oil pipeline divide the village community for good, or does it offer a convincing prospect for wealth and prosperity?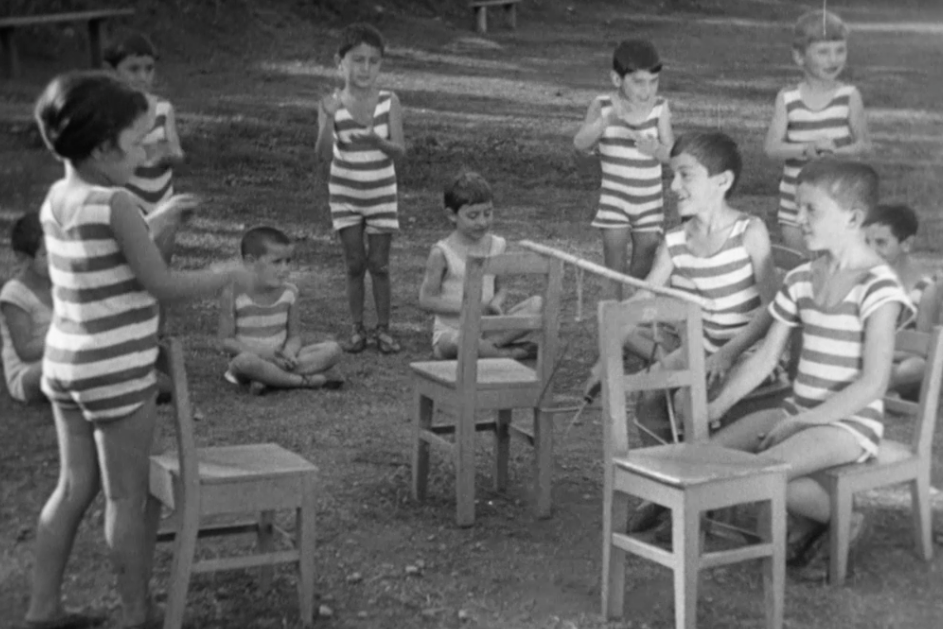 Nutsa Gogoberidse, Georgia 1930, 37 min, silent film.
In the mountains of Racha people fight for their survival since centuries. As soon as the sparst harvest is done, men step down to the vally, leaving back women and children extradited to the rough nature. Noutsa Gogoberidse assembles in her film the patriarachal regime with motives of a bright, socialist future.
ALTZANEY
Nino Orjonikidze, Georgia 2009, 30min, with English subtitles
(Best Documentary, Lessinia FF)
Altzaney, 87 years old, is the authority in the Pankisi Gorge. Only she is trusted by the local residents – they entrust her with their problems and with the bodies of their dead, which are to be mourned. The people in Pankisi Gorge see Altzaney as a mediator between two worlds. How can a woman have gained such authority in one of the most patriarchal places in Georgia– in a place where, even today, tradition takes precedence over the law of the land?
When the Earth Seems to be Light
Salome Machaidze, David Meskhi and Tamuna Karumidze, Georgia, 2015, 76 min, with English subtitles
The film tells the story of young skaters and musicians who lose themselves in the contradictory reality of a post-Soviet country – a country where one can dash him- or herself to pieces against on the power of the church and politics. A close look into the world of teenagers on a search for freedom and romance.