Dossier: Habitat III - Sustainable Urban Development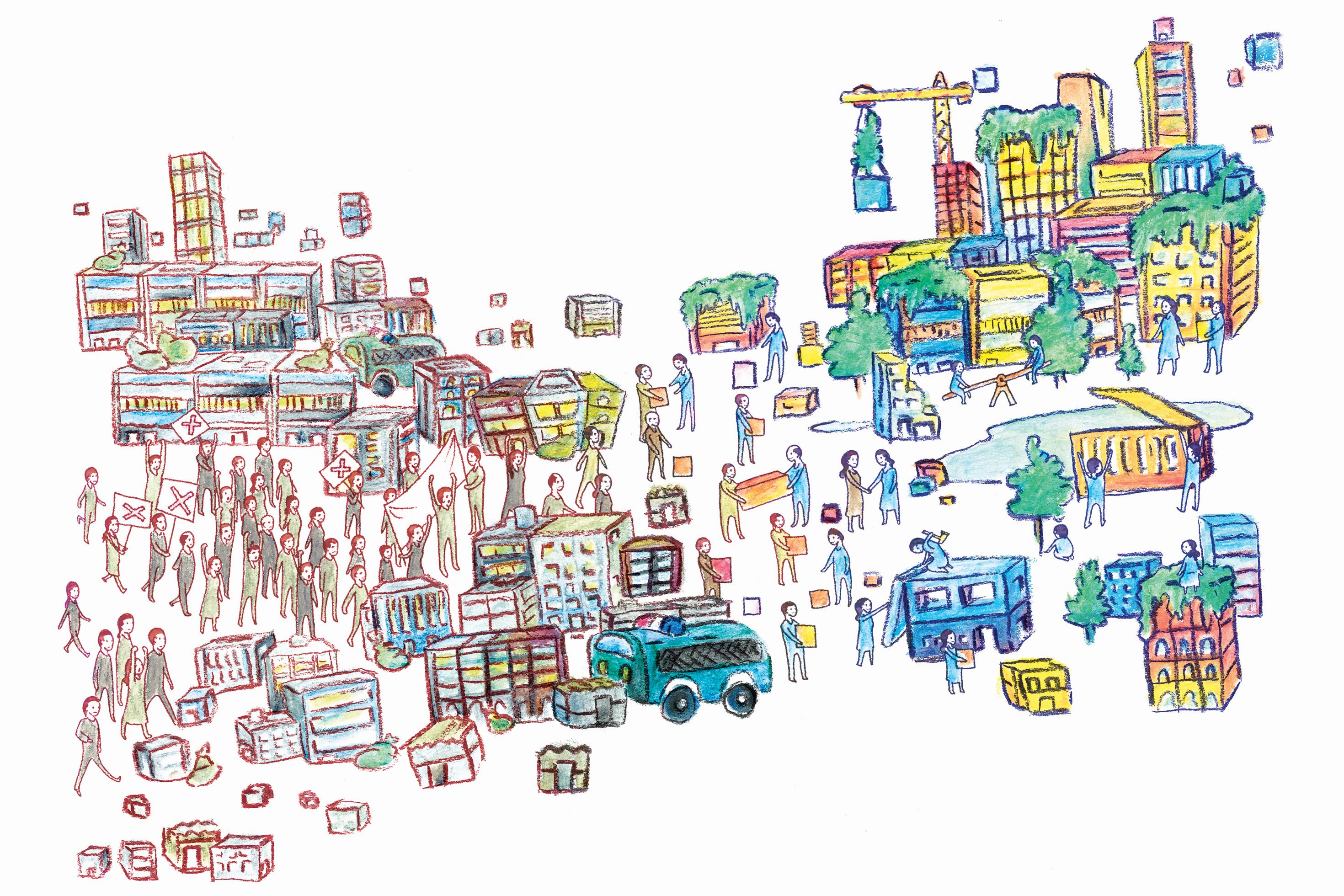 By the middle of this century, at least two-thirds of the world's population will live in cities. Global urbanization presents enormous challenges for sustainable development, but also offers great opportunities for a better future. Habitat III – the Third United Nations Conference on Housing and Sustainable Urban Development that will be taking place in Quito, Ecuador from the 17th to the 20th of October, 2016 – will be dedicated to those challenges and opportunities. The conference will be adopting a "New Urban Agenda" (NUA) for sustainable urban development.
The Heinrich Böll Foundation is taking the Habitat conference as an opportunity to reflect on the conditions for sustainable urban development in a conference of its own entitled "Co-producing sustainable cities?". The relationship between local governments and civil society in the cities of the global North and South play a special role in this regard: the New Urban Agenda places high hopes on local governments as change agents for sustainable urban development, as they play a central role in the implementation of global sustainability goals. An urban agenda can only be sustainable if local civil society is involved in their implementation, however.
This dossier highlights key controversies of the Habitat III process and provides a platform for experts on civic engagement as well as urban practitioners.
The conference "Habitat III: Co-producing sustainable cities?" will take the Habitat III conference as an opportunity to discuss the conditions that sustainable urban development requires. Representatives of city governments and civil society from the global South and North will be discussing these issues.
Date:
Thursday, 15.09.2016, 16:00 – 21:00
Friday, 16.09.2016, 9:00 –15:30
Adress:
Heinrich-Böll-Stiftung - Bundesstiftung
Schumannstr. 8
10117 Berlin
Waste Management in Belo Horizonte
"Inclusive recycling" is the keyword to waste management in Belo Horizonte. In the mid-nineties the local government started to integrate informal recyclers, most of them women, in the official waste stream. Now it is a developed system. Waste specialist Sonia Dias explains how it works.
New municipal policy in New Delhi
In 2015 the Aam Aadmi Party ("Common Man's Party") surprisingly came to power in the Metropolitan Region of Delhi. The party was formed out of the civic movement "India against Corruption". Government advisor Roshan Shankar outlines the approach to participation and air pollution of the new public administration.
We must not leave urban development to bureaucracy and investors.
Ralf Fücks