Discussion
Rethinking the Green Economy - Which economic model do we need for social and ecological justice? - Heinrich-Böll-Stiftung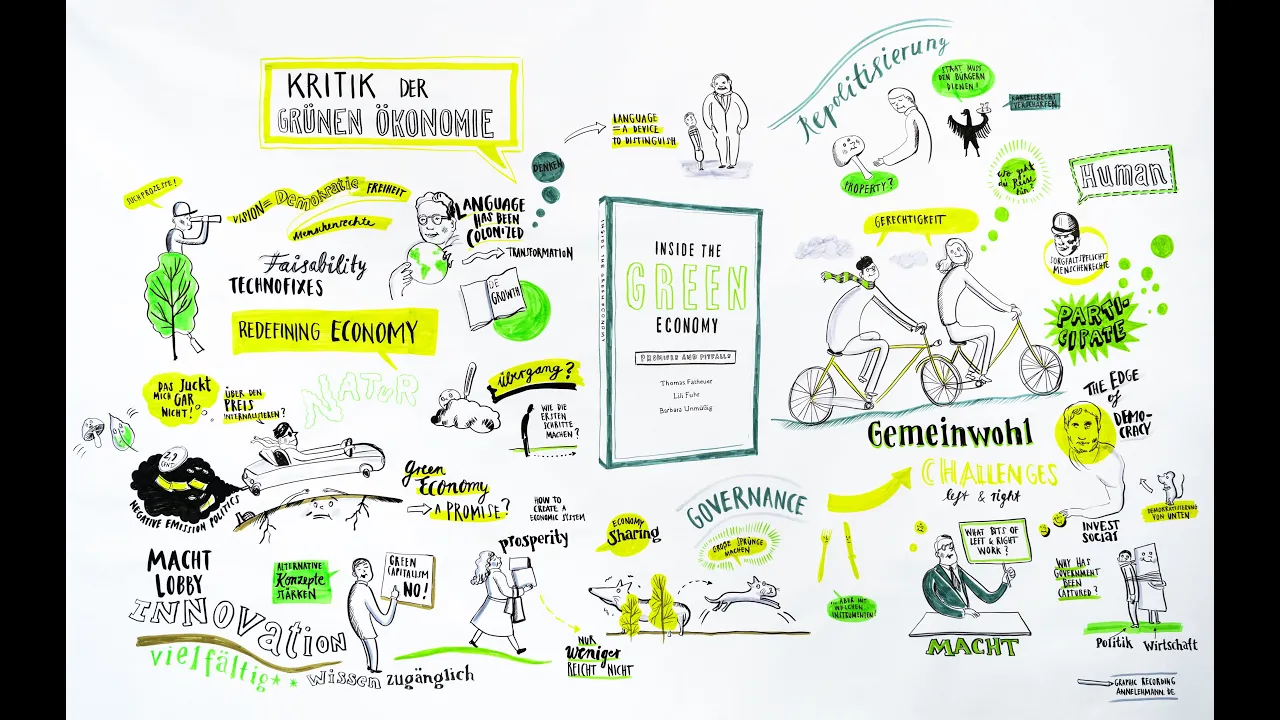 Watch on YouTube
Rethinking the Green Economy - Which economic model do we need for social and ecological justice? This and other questions were discussed by Tim Jackson, author of "Prosperity Without Growth", and Gerhard Schick, author of "Machtwirtschaft – nein danke!" with the authors of Inside the Green Economy. The event on 19 September 2016 was facilitated by Petra Pinzler.
Interview with Tim Jackson
Green Economy: Interview with Tim Jackson - Heinrich-Böll-Stiftung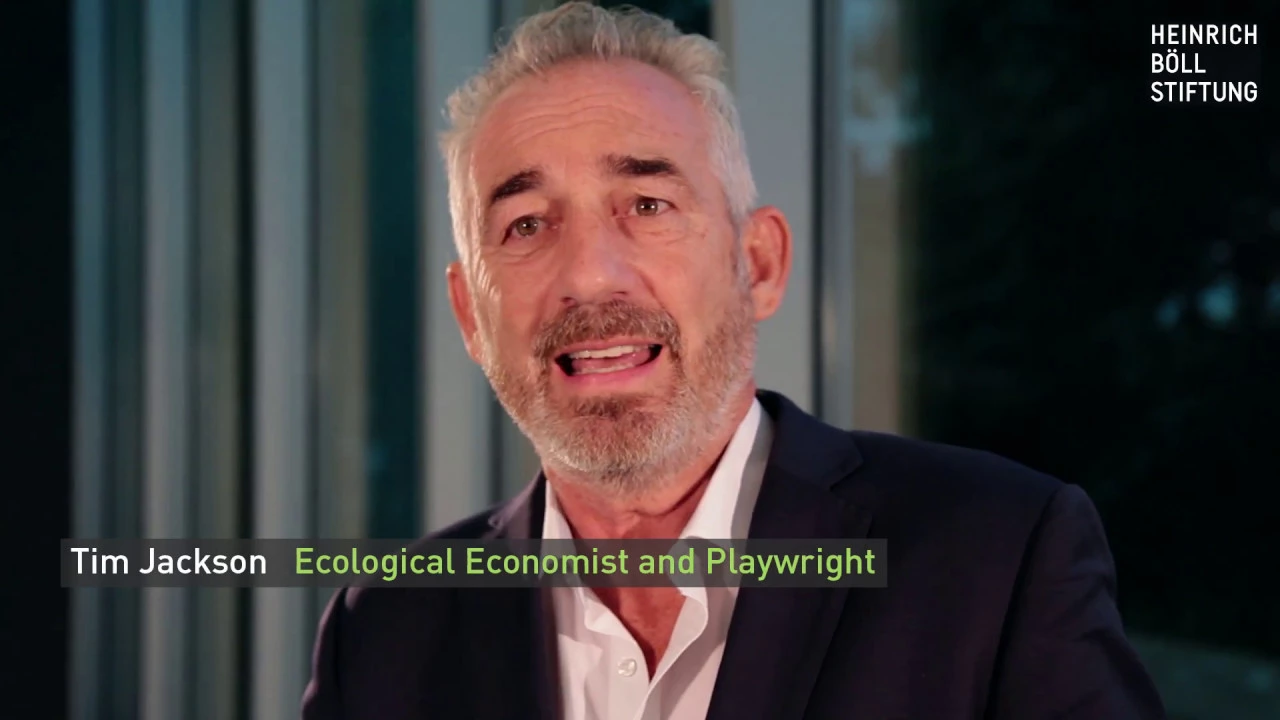 Watch on YouTube
It's a combination of ecological, social and indeed economic and financial reasons why we have to end up looking at shifting that model of how we understand the economy. We need a transformation.
Reviews on the Book
"Inside the Green Economy is a wonderful critique of the alternative program we have embraced: timid, we have prostrated ourselves to the economic illusion of consensus and the chimera of growth. [...] If it is not to be a complete political suicide then we must first challenge the mythology that the market will save us. Inside the Green Economy is a clarion call for why this must be our fight if we are to survive on this planet." Graham Bracken