Dossier: Focus on Hungary
The Heinrich Böll Foundation has been compiling a dossier containing articles on the situation in Hungary since the right-wing government came to power in April 2010. The dossier is understood as forum for critical voices from Hungary. Their contributions reflect the socio-political changes in Hungary referring to current trends as well as long-term developments.
Cultures of History Forum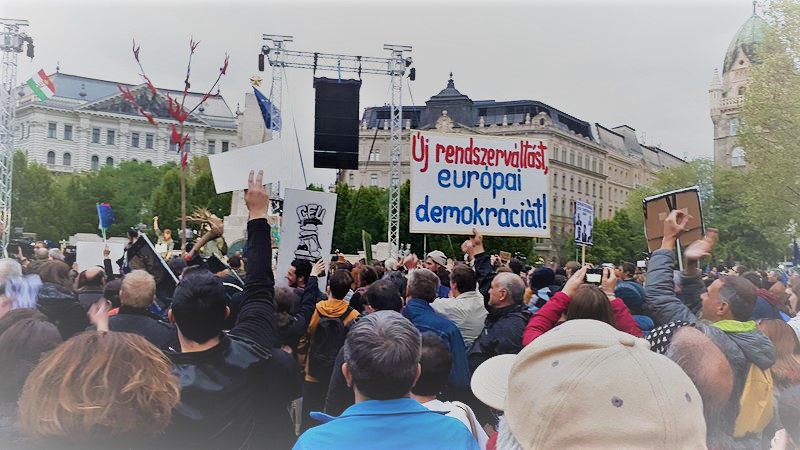 Public Domain.
In this special feature of the Cultures of History Forum the authors seek to place the 'Lex CEU' in a broader context, both regionally and historically, and ask what the state of academic freedom, civil society and liberal values is in the countries that came out of communist dictatorships more than 25 years ago.
Please visit the website of the Cultures of History Forum for further reading.
Newest articles on Hungary
The 1956 Hungarian uprising
Videos: 1956 - The Hungarian Uprising
The official commemorations
The official commemorations of the 1956 uprising provide a window onto the state rituals and the symbolic politics of the right-wing government. Cultural anthropologist Gergely Pulay gives a commentary on the events that took place on 22-23 October, 2016 in Budapest.
Lessons for today
What is the relevance of 1956 for younger generations? We asked a slammer, a historian and university students to share their views.
The forgotten narrative
Why was 1956 more than just a freedom struggle against Soviet occupation? Historian Márkus Keller and '56er' András Bíró explain the role of Workers' Councils and forgotten dimensions of the revolution.
1956 from a feminist perspective
Women rarely appear as agents in their own right in official and lay narratives. We asked feminist scholar Andrea Pető to highlight women's role and motivations for taking part in the uprising.
Interview-Series "Agents of Change"