Anne Klein Women's Award 2018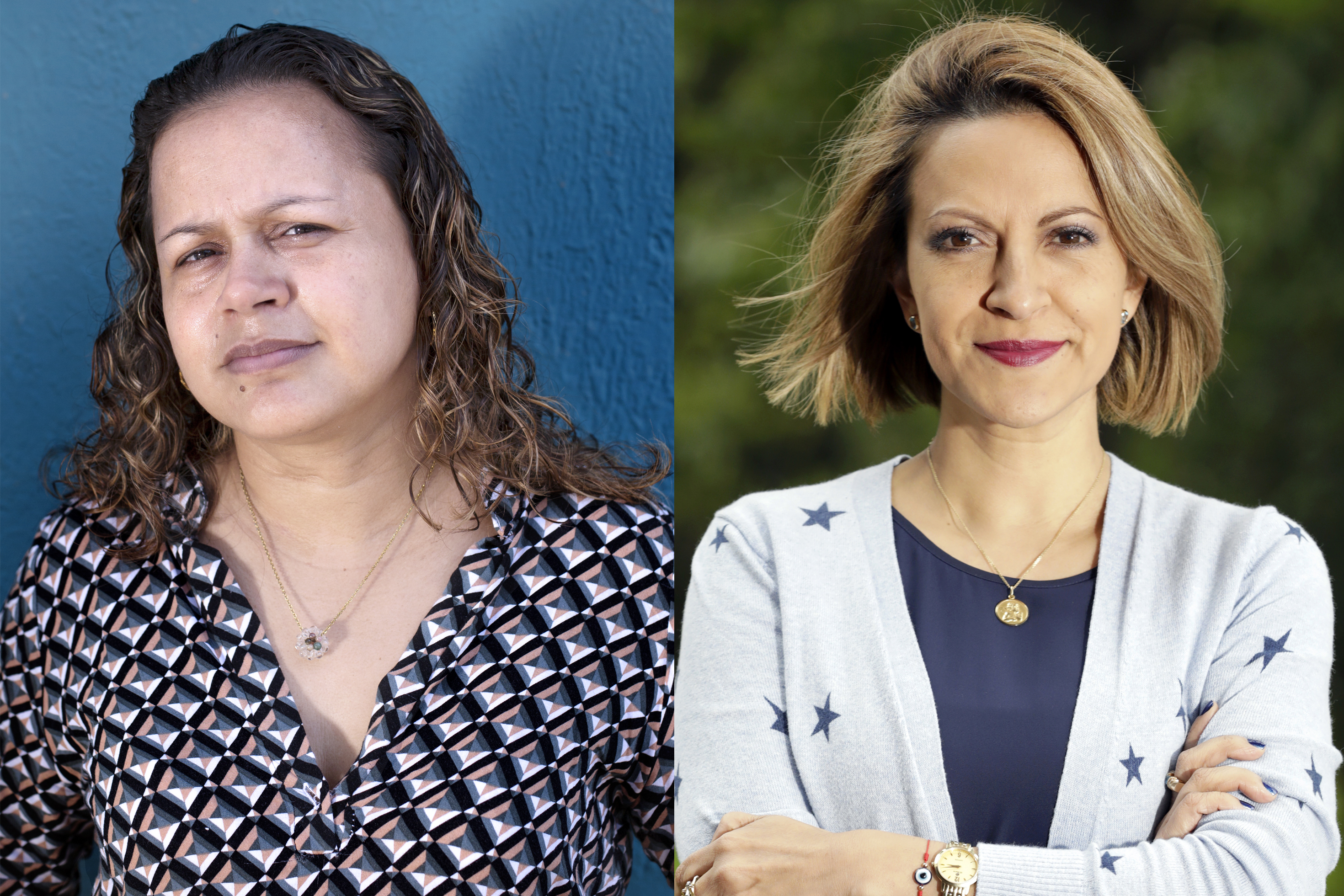 The 2018 award winners: Jineth Bedoya Lima and Mayerlis Angarita Robles
The 2018 Anne Klein Women's Award went to Colombia, with Jineth Bedoya Lima and Mayerlis Angarita Robles independently campaigning for the rights of women and girls in armed conflict, against the use of structural sexual violence against women, and for peace and recovery.
Jineth Bedoya is a recognised women's activist both in Colombia and internationally. The journalist is deputy editor of the largest Colombian daily newspaper El Tiempo and has published eight books. She has received several international awards for her work. She has been reporting on armed conflicts in Colombia and their civilian victims for many years. Jineth Bedoya was herself kidnapped twice by paramilitaries and the FARC and is today one of the most important voices in the fight against sexual violence against women. May 25th, the day of her first abduction, is now the official "Day of Memory of the Victims of Sexual Violence" in Colombia.
The activist Mayerlis Angarita has been fighting for years for the return of land to forcibly displaced women in the Colombian region of Montes de Maria. There she founded the women's collective "Narrar para Vivir" (Narrating to Live) in 2000. Today, as a representative of victims' associations, she is a member of the Gender Advisory Committee, which advises the six-member body (with three representatives of the government and three representatives of the FARC) which prepares bills for the implementation of the peace agreement and submits them to parliament.
A Spanish version of the contributions to the award ceremony can be found on the pages of our office in Colombia.
As part of the dossier "No Women - No Peace: 20 Years of UNSR Resolution 1325 on Women, Peace and Security", human rights defender Mayerlis Angarita Robles is portrayed as a peacemaker by Sara Tufano, to the portrait.
Anne-Klein-Frauenpreis 2018 an Jineth Bedoya Lima und Mayerlis Angarita Robles, Kolumbien - Heinrich-Böll-Stiftung
Watch on YouTube
About the Anne Klein Women's Award
In honour of Anne Klein the Heinrich Böll Foundation has created the Anne Klein Women's Award. Anne Klein, a dedicated lawyer and openly lesbian politician, has been a pioneer of feminist causes. She served as the first feminist Women's Senator in Berlin's state government. The prize is annually awarded to women who have shown exemplary commitment for making gender democracy a reality. The award is endowed with 10.000 €.
Ulrike Cichon
Heinrich-Böll-Foundation
Schumannstraße 8
10117 Berlin
T 030-28534-112
F 030-28534-5112
E cichon@boell.de