Anne Klein Women's Award 2021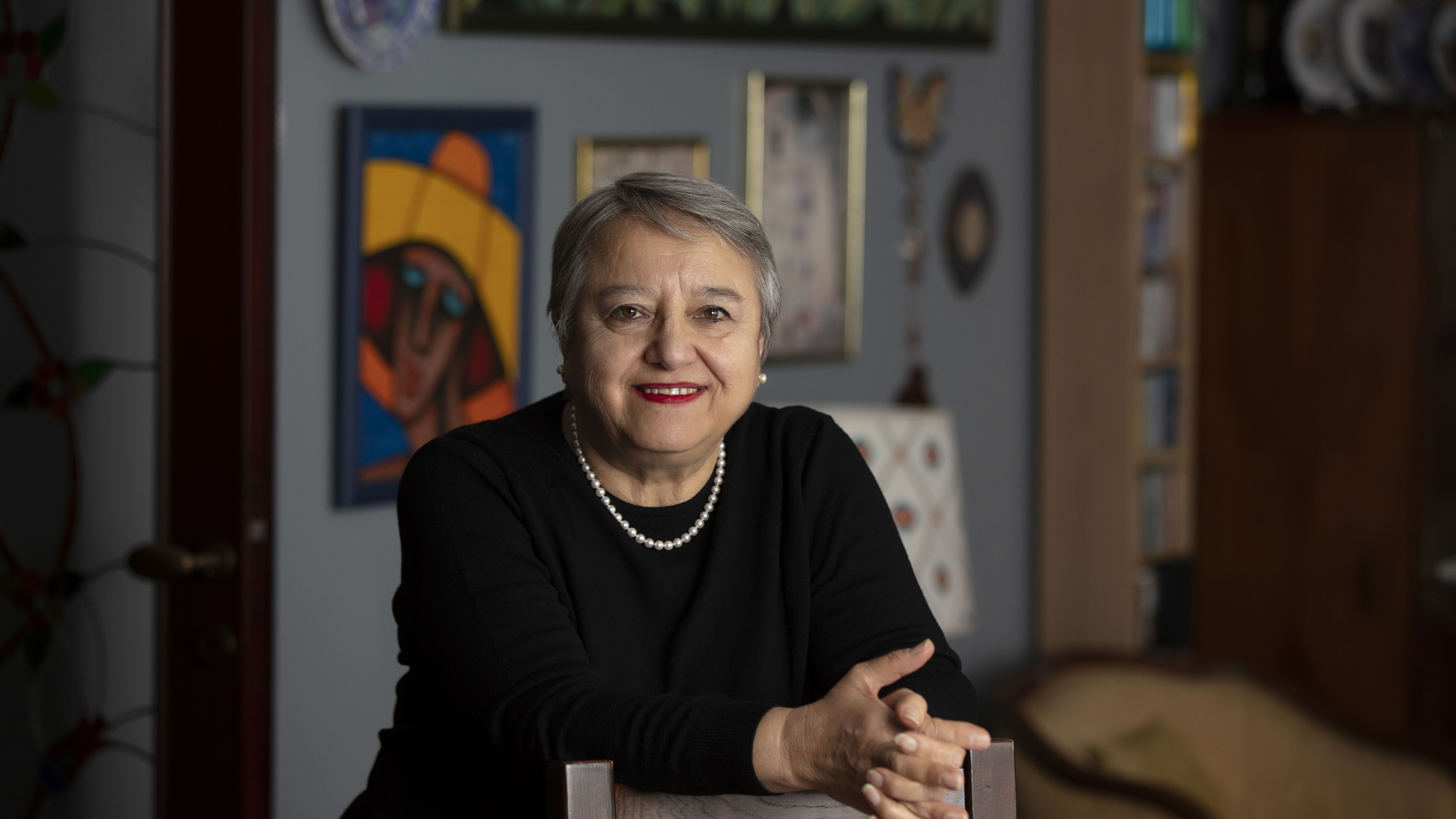 The awardee 2021: Cânân Arın
The Turkish lawyer and women's rights activist Cânân Arın has been campaigning for women's rights and self-determination for over 40 years. Not only was she one of the founders of the Mor Çatı (Purple Roof) association in 1990 and thus of the first independent women's shelter in Turkey, founded in 1995, but she was and is also involved in a number of other civil society initiatives: in 1997, she helped found the KADER association, which works to increase the number of women in politics (parties, parliaments). For decades, she has successfully campaigned for reforms in Turkish criminal and family law and has fought as an advocate for women who have been subjected to violence in countless cases.
She has achieved a lot in her fight for women's rights in Turkey, but sees her successes acutely threatened: together with many other women's organisations in the country, she is fighting for Turkey to remain in the Istanbul Convention. This is because the Turkish government is currently trying to annul important achievements of the women's movement, especially legal protections, many of which have come about through the determined work of Cânân Arın and so many courageous women in Turkey.
Although she was herself threatened both physically and legally, Canan Arin has been undaunted in her commitment to Turkish women for over 40 years. She is committed to preventing, exposing and denouncing acts of violence against women and is not prepared to back down even a millimetre. A possible withdrawal of her country from the obligations of the Istanbul Convention is not acceptable to her.
You can find a Turkish version of the 2021 Laureate entries on the pages of our Turkey Office.
Images for download
Licensing statement:
Mareliber_Caner Özkan / CC-BY-NC-ND 4.0
Information about the Anne Klein Women's Award
In honour of Anne Klein the Heinrich Böll Foundation has created the Anne Klein Women's Award. Anne Klein, a dedicated lawyer and openly lesbian politician, has been a pioneer of feminist causes. She served as the first feminist Women's Senator in Berlin's state government. The prize is annually awarded to women who have shown exemplary commitment for making gender democracy a reality. The award is endowed with 10.000 €.
Ulrike Cichon
Heinrich-Böll-Stiftung
Schumannstraße 8
10117 Berlin
T 030-28534-112
F 030-28534-5112
E cichon@boell.de